Long Range Fast Electric Dirt Bike For Adults For Sale
Long Range Fast Electric Dirt Bike For Adults For Sale
Best Cheap Most Powerful Longest Range Fast Electric Dirt Bikes E Dirt Ebike For Adults For Sale



Introducing the 2023 AdmitJet Armor - the ultimate electric dirt bike for off-road adventures.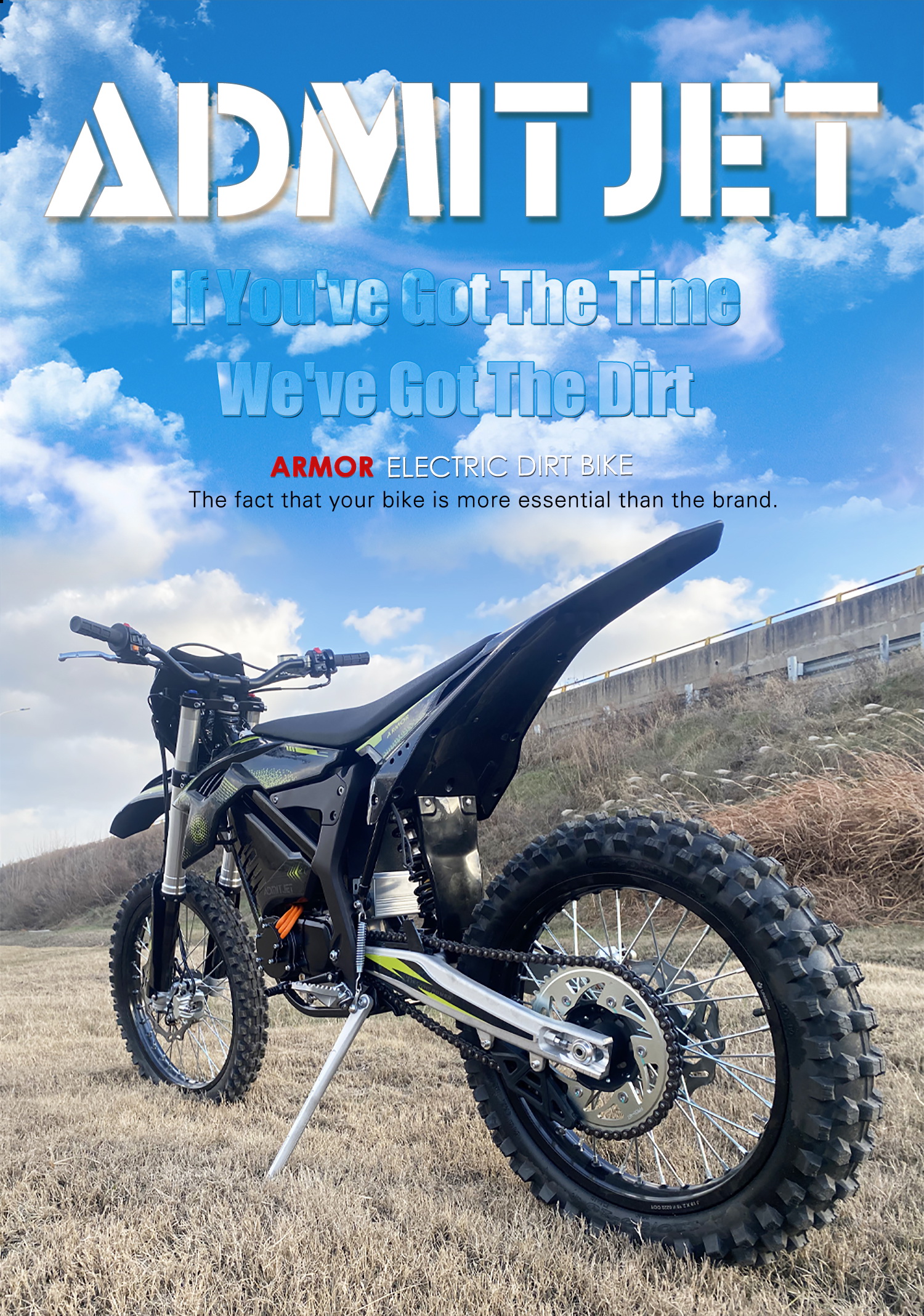 The AdmitJet Armor 2023 is a powerful and versatile electric dirt bike designed for off-road enthusiasts who demand high performance and reliability. With a maximum power output of 72V 20000W and a top speed of 130KM/H (80 - 85 MPH), this dirt e bike is built to handle tough terrain with ease. Its eco/off-road dual sports modes make it perfect for both outdoor adventures and urban commutes, while its fast swappable battery ensures you can stay on the go for longer.


Power and Performance for Off-Road Enthusiasts
The AdmitJet Armor 2023 is built to deliver unbeatable power and performance. With its powerful 3000W DC central motor and mid-drive system, this bike offers an unparalleled off-road experience.
The AdmitJet Armor features 0-1-2-3-4 forward gears, allowing you to easily tackle any terrain. And with its reverse gear, you can effortlessly maneuver in tight spots.
The eco/off-road dual sports modes provide flexibility for different riding needs. Its peak output current of 300A and continuous output current of 150A make it a true powerhouse on any trail, while its motor peak torque of 65N.m and peak wheel torque of 1000N.m ensure maximum traction and acceleration.


The difference between central motor and hub motor:
When it comes to electric vehicles, the motor's location can make a big difference in how the bike feels and performs. Two of the most common motor locations are central motor and rear-wheel motor. Here are some key differences between the two:
Location: As the name suggests, central motor is located in the middle of the bike's frame, while rear-wheel motor is located in the hub of the rear wheel.

Power: Central motor tends to provide more power and torque than rear-wheel motor, making it better suited for off-road or hilly terrain. Rear wheel motor is better suited for flat terrain.

Weight: Central motor can be heavier than rear-wheel motor, which can affect the bike's overall weight and balance.

Maintenance: Rear-wheel motor can be easier to maintain and repair since it's a self-contained unit that can be easily replaced. Central motor may require more specialized maintenance and repairs.

Price: Central motor bikes tend to be more expensive than rear-wheel motor bikes, due to the higher power and performance capabilities.
Ultimately, the choice between central motor and rear-wheel motor will depend on your individual needs and preferences. If you plan to use your electric bike for off-road adventures or hilly terrain, a central motor may be a better choice. If you plan to use it for commuting or leisurely rides on flat terrain, a rear-wheel motor may be a more cost-effective and practical choice.


Designed for Off-Road Adventures
With its high ground clearance of 318mm, single-chamber dual-adjustable absorbers, and Cordial tires, the AdmitJet Armor 2023 is engineered to tackle rough terrain with ease. Its metal Q345b+6061 forge aluminium alloy frame and rear fork provide exceptional durability and stability, while its 520 steel driven chain and sprocket ensure reliable performance even in the toughest conditions.
Fast Swappable Battery

The AdmitJet Armor 2023 features a fast swappable lithium battery with a maximum voltage of 84-92.4V, allowing you to replace it in just 1 minute for extended riding time. Its CATL 72V 70Ah battery provides a distance per charge of up to 105 miles, while its charging time of 1-6 hours with a 15Ah charger ensures you can quickly recharge and get back on the trail.


Innovative Design and Features
The AdmitJet Armor 2023 dirt ebike comes with a range of innovative features, including its eco/off-road dual sports modes, LED lights, LCD meter display, and Bluetooth-enabled controller and battery BMS. Its aluminium alloy 7075 steering, brake and clutch levers, hand bar, and rims and hubs provide exceptional durability and style, while its sleek design and fast performance make it the ultimate electric dirt bike for off-road enthusiasts.


Conclusion:
If you're looking for a powerful and reliable electric dirt bike that can handle any terrain, the AdmitJet Armor 2023 is the perfect choice. With its unmatched power and performance, fast swappable battery, and innovative design and features, this bike is built to deliver an exceptional riding experience every time.
Get your AdmitJet Armor electric dirt bike today, and embark on an unparalleled outdoor adventure experience!


Parameters of AdmitJet Armor Electric Motorcycle

Electric Motor Related Power:
3000W DC E-Power

0-1-2-3-4 Forward Gear

Reverse Gear
Max Power: 72V 20000W
Max Speed: 130 KM/H (85 MPH)
Dimensions:
Length: 2120mm

Width: 840mm

Height: 1225mm
WheelBase: 1424mm
Seat Height: 900mm
Ground Clearance: 318mm
Net Weight: 108KG (including battery weight)
Brake:
Tyre Size:
Front: 80/100-21"

Rear: 110/90-18"
Lithium Battery:
CATL 72V 70Ah (60Ah Option)

Peak output current of battery (Ah): 300A

Continuous output current of Battery: 150A
Distance Per Charge: 170km
Charging Time: 1-6H (with 10Ah charger)
F&R Absorber: Single-chamber dual-adjustable
F&R Tire: Cordial
All Set Of Light: LED
Display: LCD Meter
Rim&Hub:
Rim: 7116 code alloy

Hub: casting
Frame: Metal Q345b+6061 Forge Aluminium Alloy
Rear Fork: Aluminium Alloy
Driven Chain: 520
Driven Sprocket: Steel
F&R Disc Brake Pad: CD Copper base
0Km/h-100Km: 5s
Handlebar: Aluminium Alloy
Steering, Brake & Clutch Lever: Aluminium Alloy 7075
Max Loading Weight: 150KG
G.W.: 145KG
Package Size: 18247112cm
Remark:
Controller with Bluetooth

Battery BMS comes with Bluetooth too

Both can adjust data through an app.


How Much Are Electric Dirt Bikes ?

The price of electric dirt bikes can vary depending on the brand, model, and features. Generally, electric dirt bikes are more expensive than their gas-powered counterparts due to the cost of the batteries and electric motors. However, they are also more efficient and cost-effective in the long run.
On the lower end, you can find some entry-level electric dirt bikes for around $1,000 to $2,000. These models may have less powerful motors and shorter battery life, but they can still provide a fun and eco-friendly riding experience.
Mid-range electric dirt bikes can cost anywhere from $2,000 to $6,000, with more powerful motors, longer battery life, and better suspension and braking systems. These bikes may also include additional features such as Bluetooth connectivity, LCD displays, and swappable batteries.
On the higher end, premium electric dirt bikes can cost upwards of $10,000 or more. These models are often designed for professional or competitive riders and come with the latest technology, top-of-the-line components, and advanced suspension and braking systems.
Overall, the cost of an electric dirt bike depends on your budget and the features you are looking for. It's important to research and compare different models to find the best fit for your needs and budget.
How much is an AdmitJet Armor Electric Dirt Bike ?
The price of the AdmitJet Armor electric dirt bike is under $4000, it may vary depending on the seller and the location. It is best to check with authorized dealers or the manufacturer for the most up-to-date pricing information.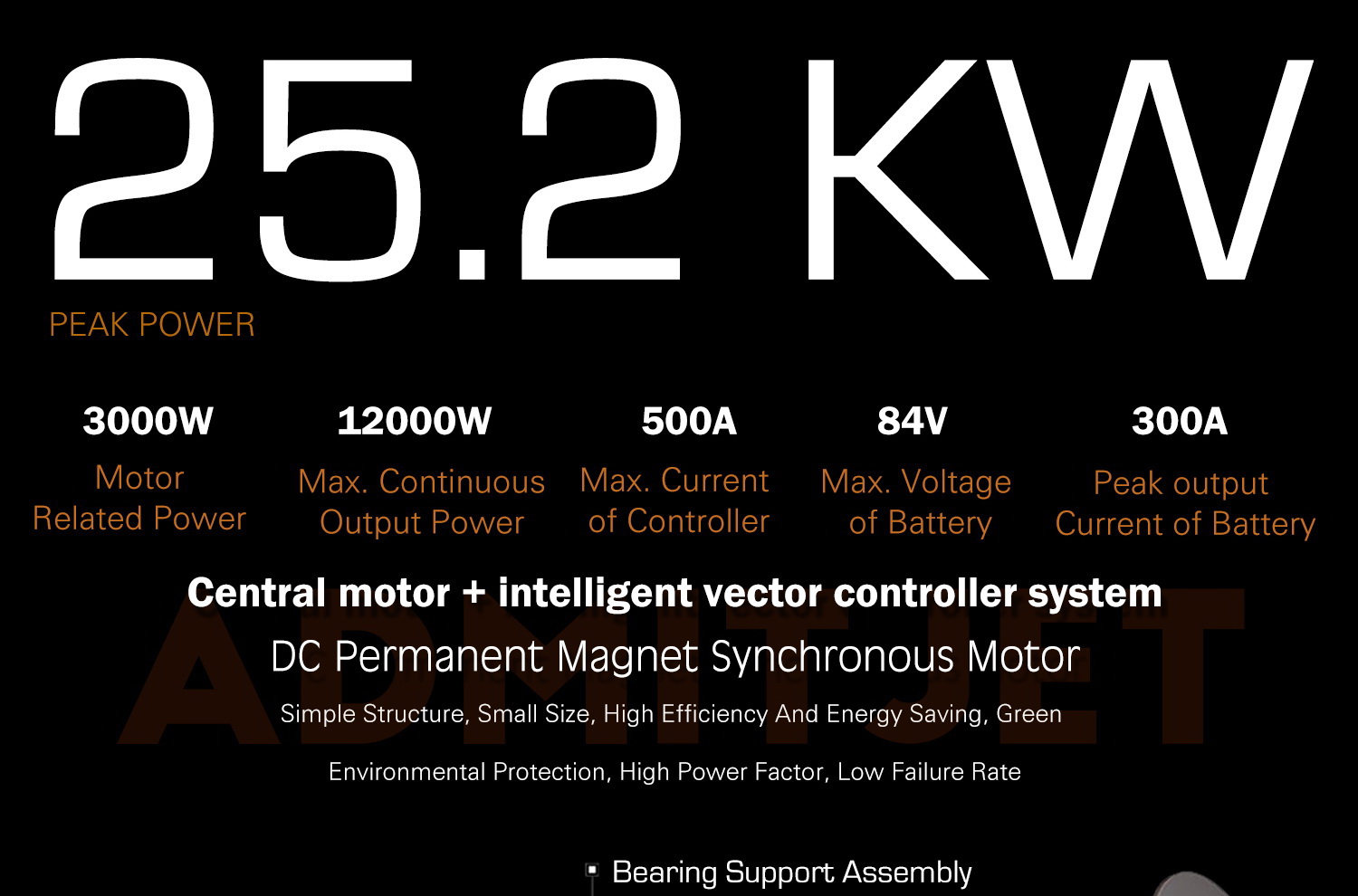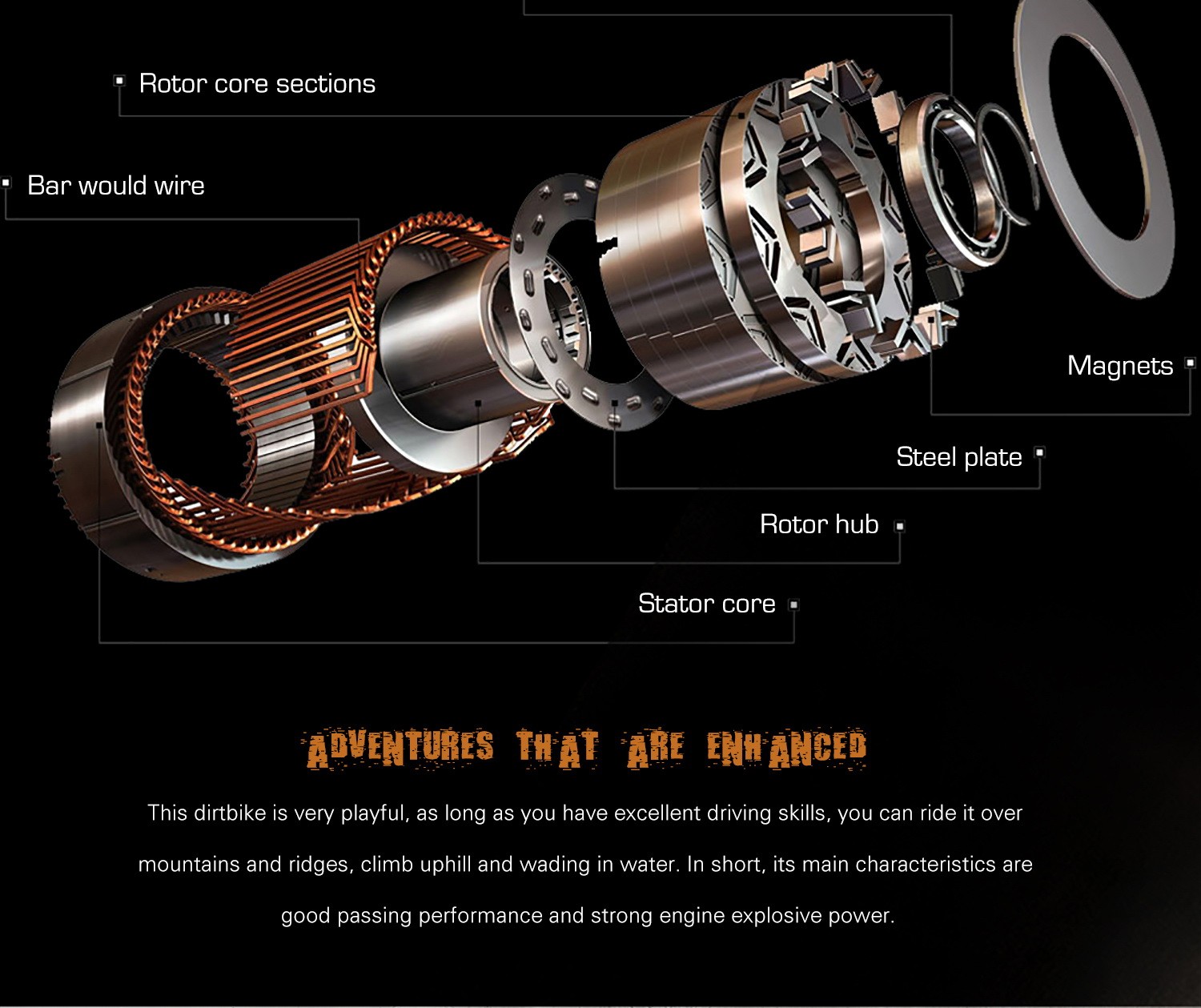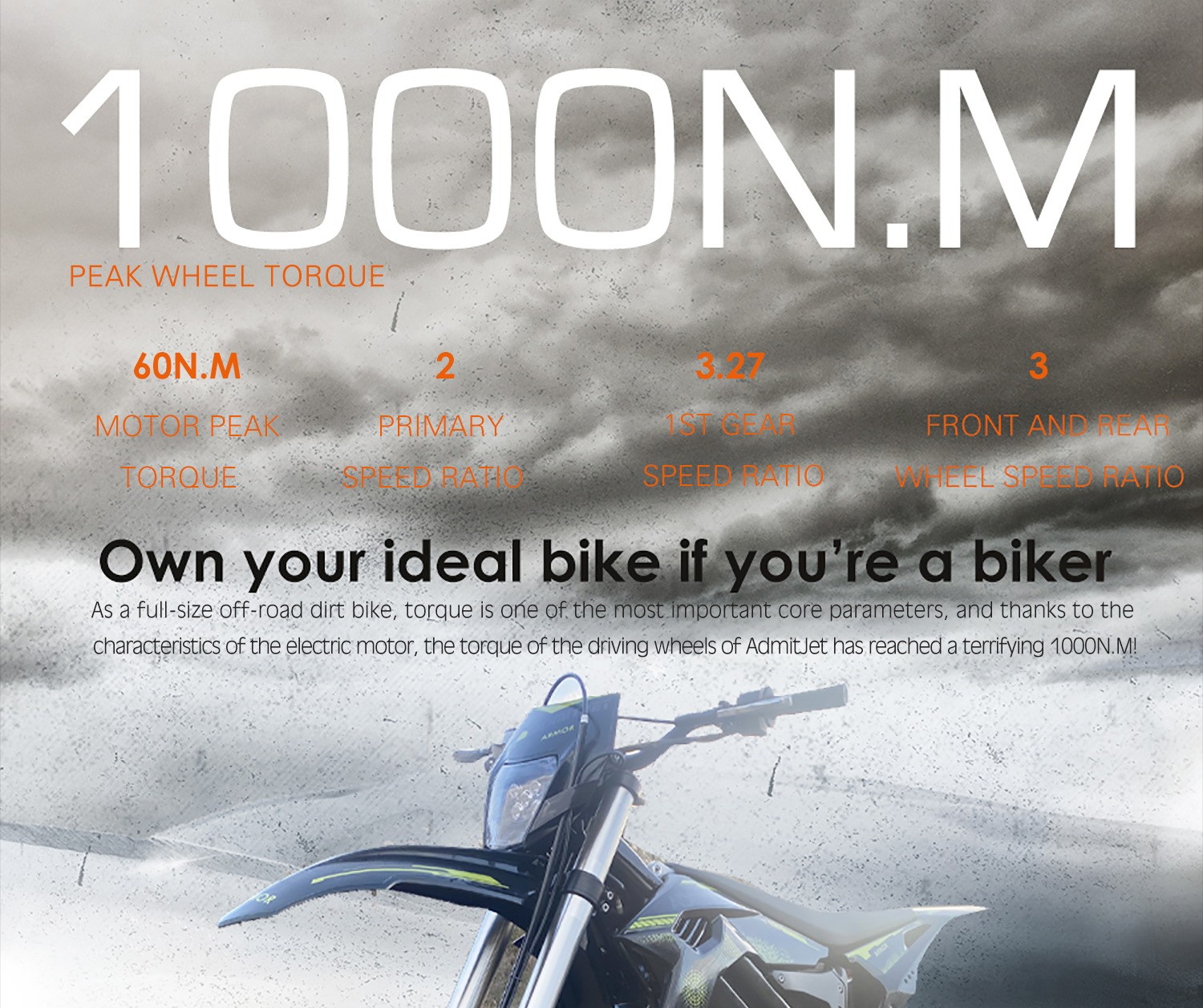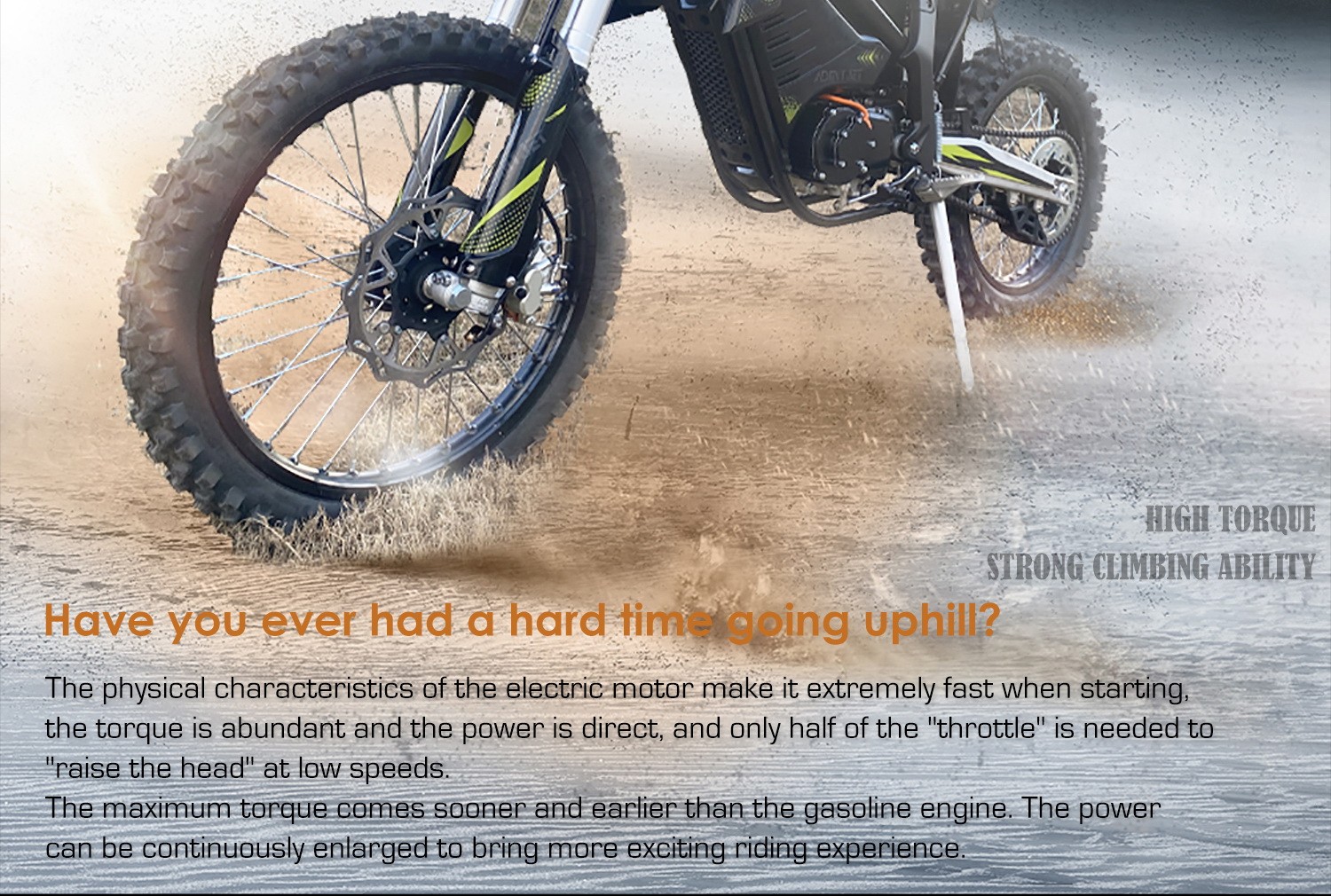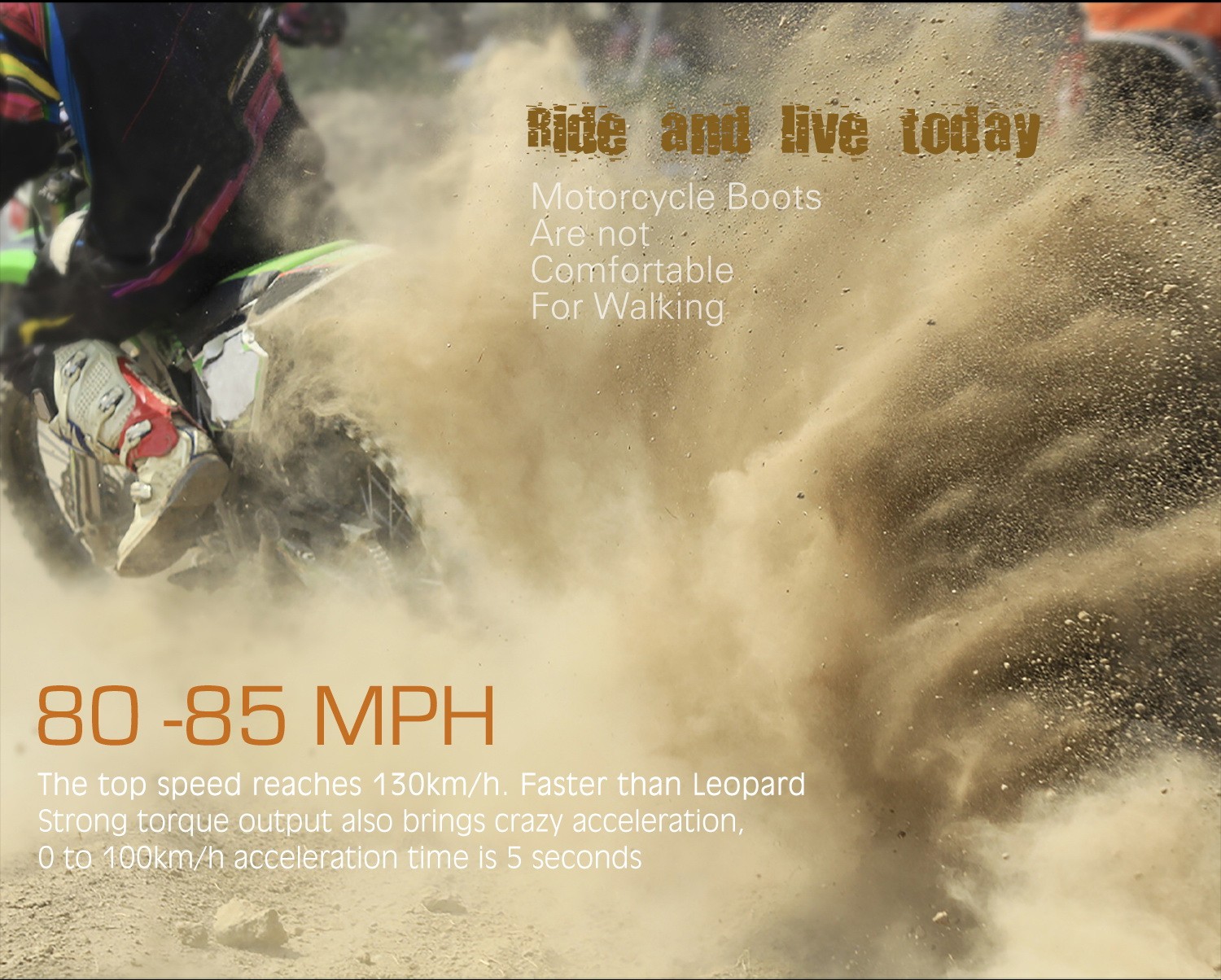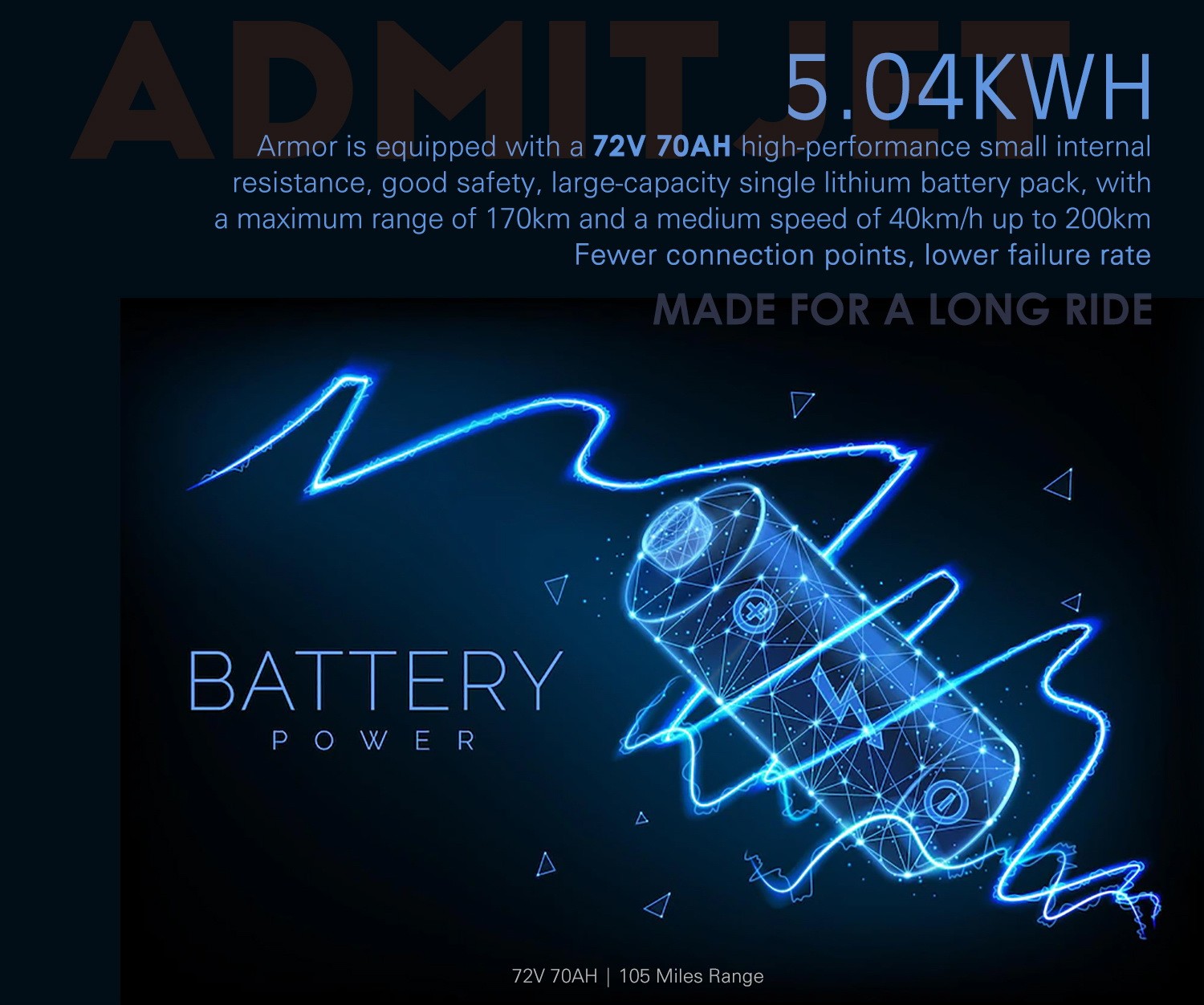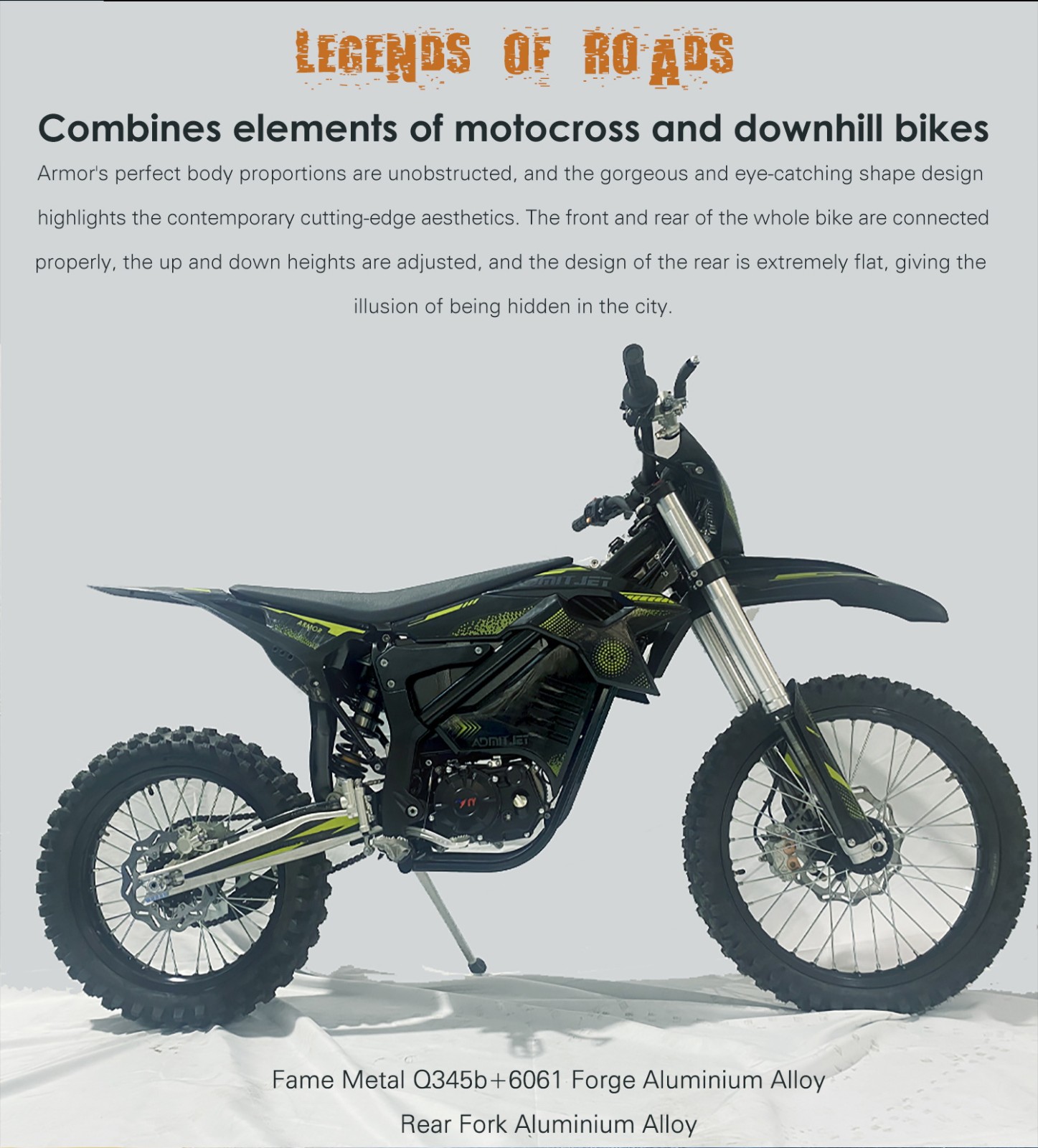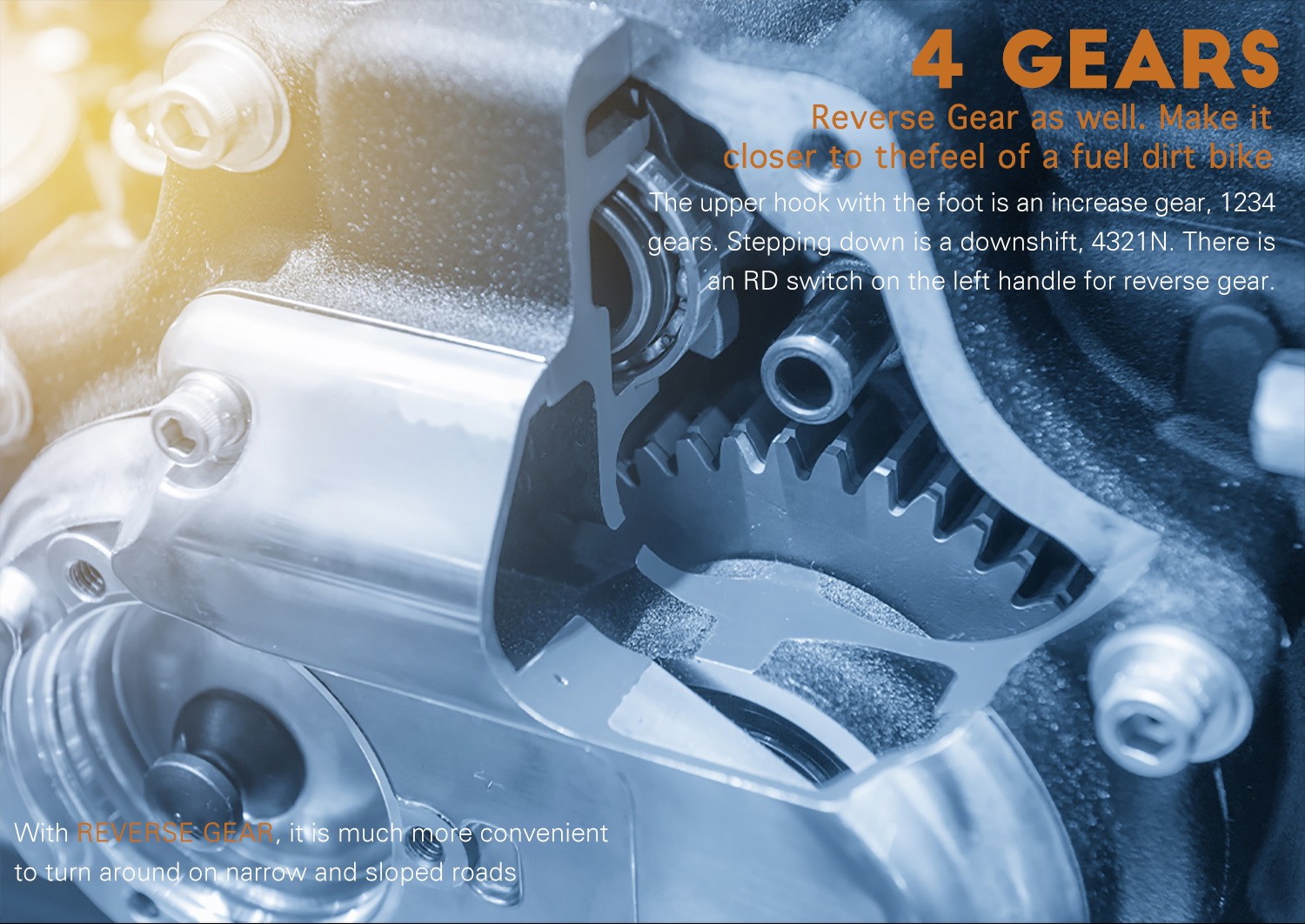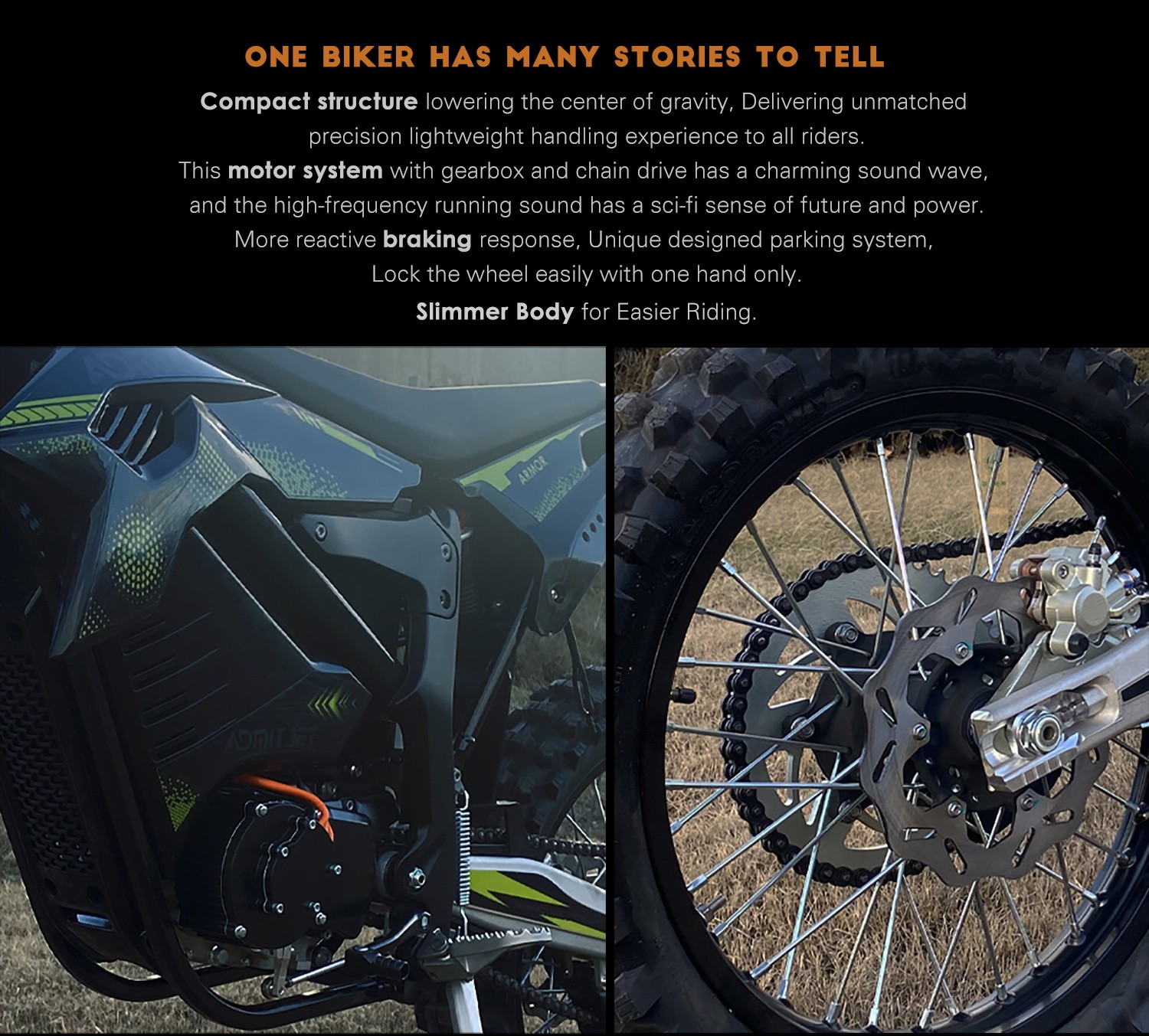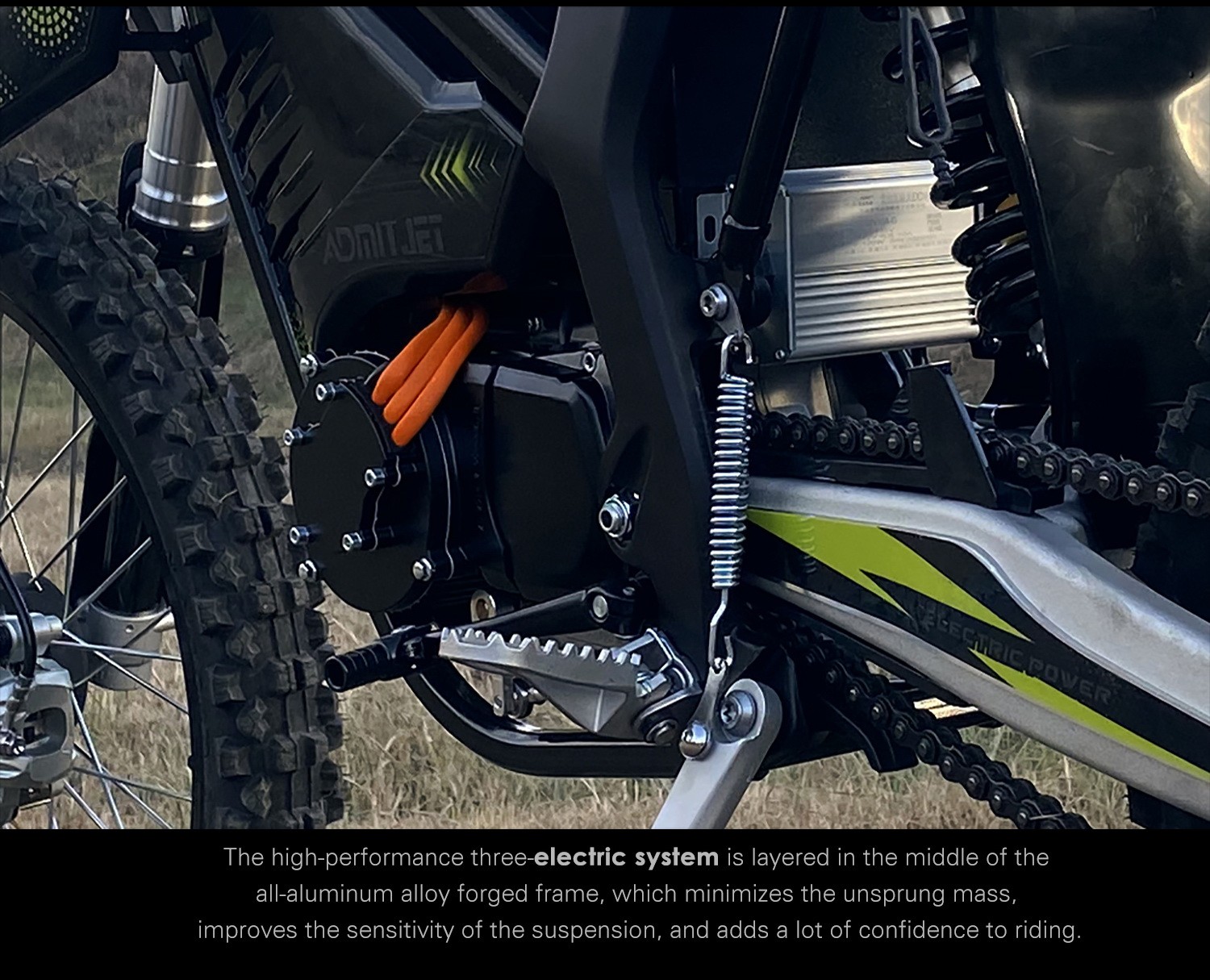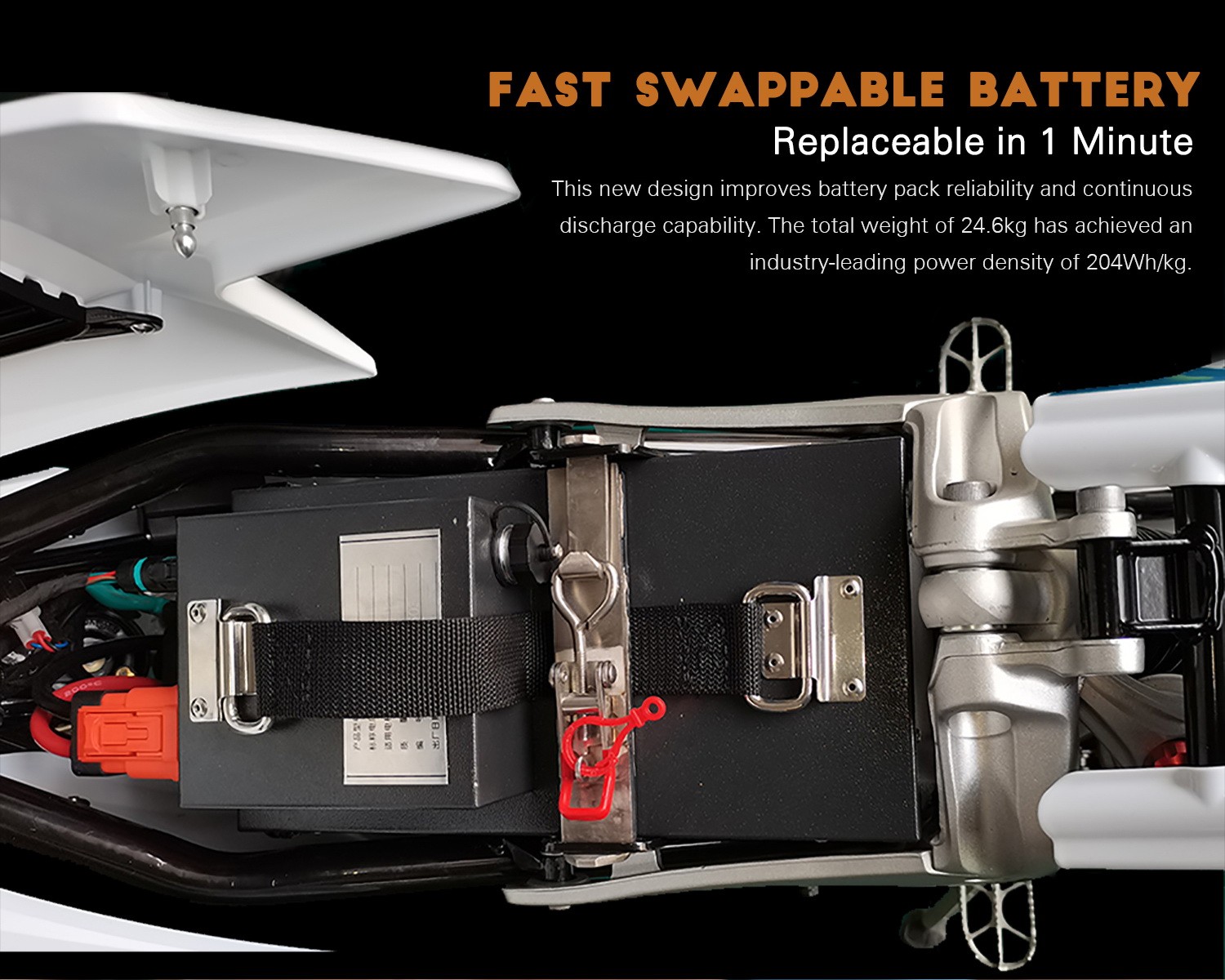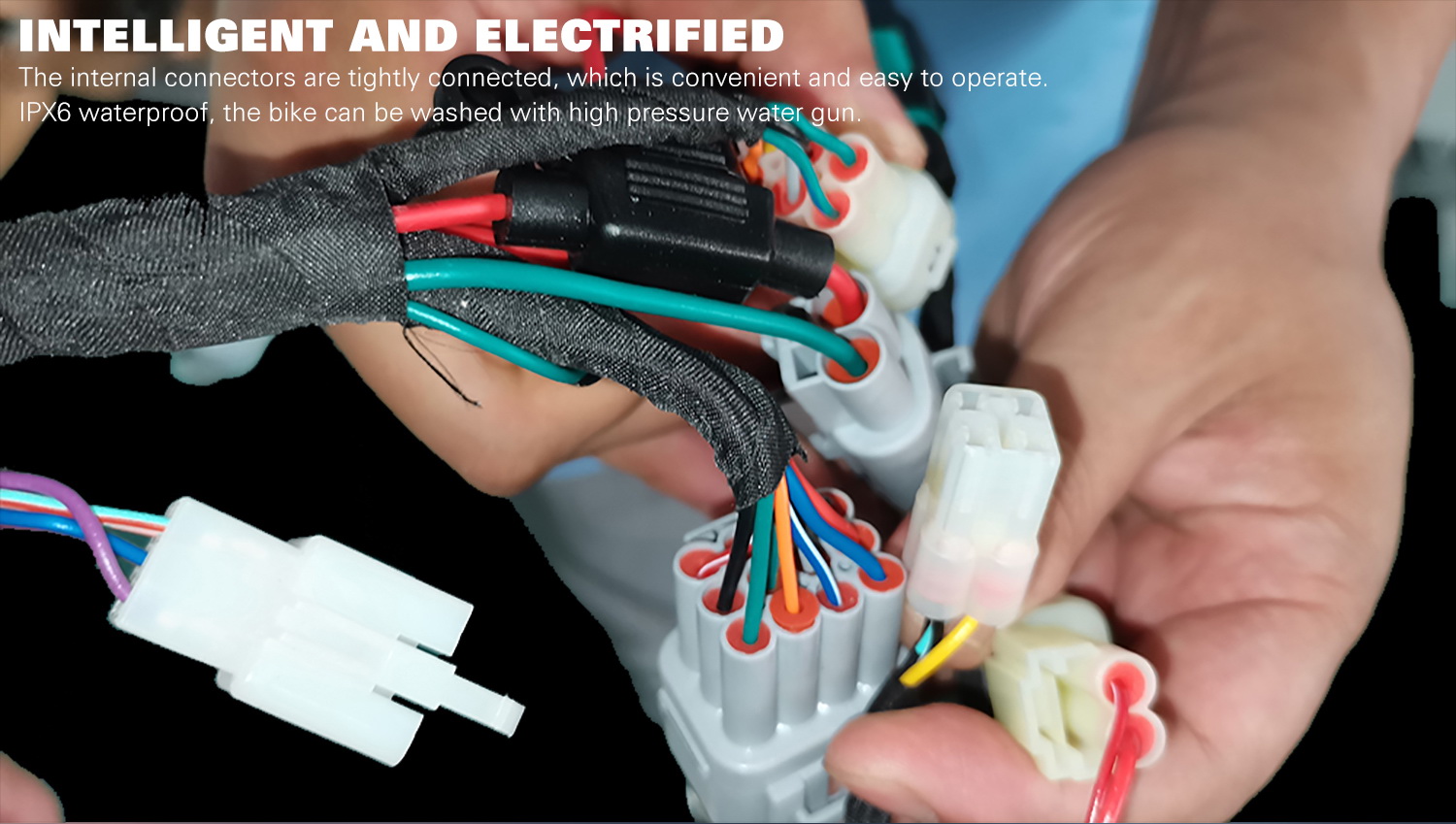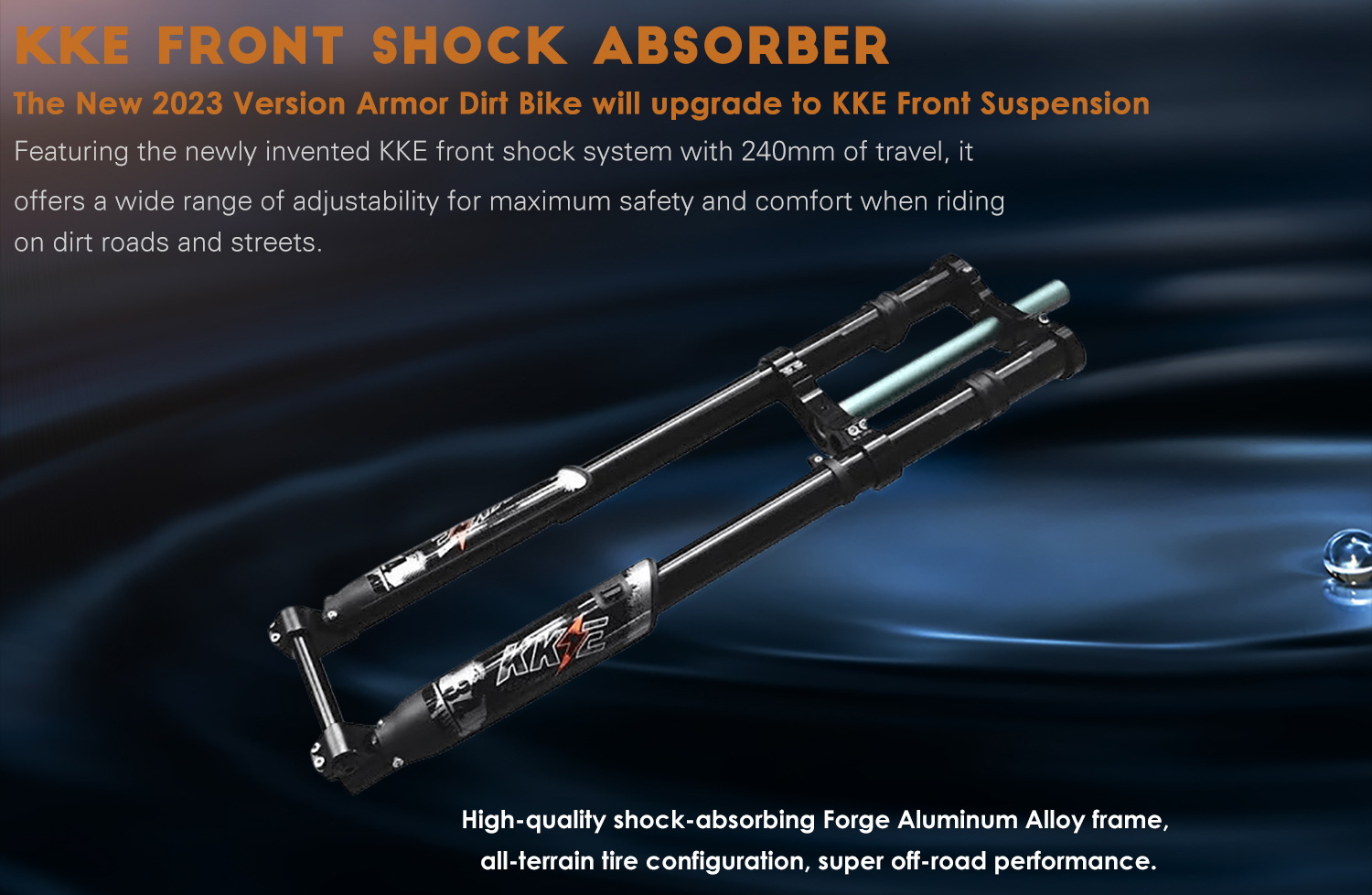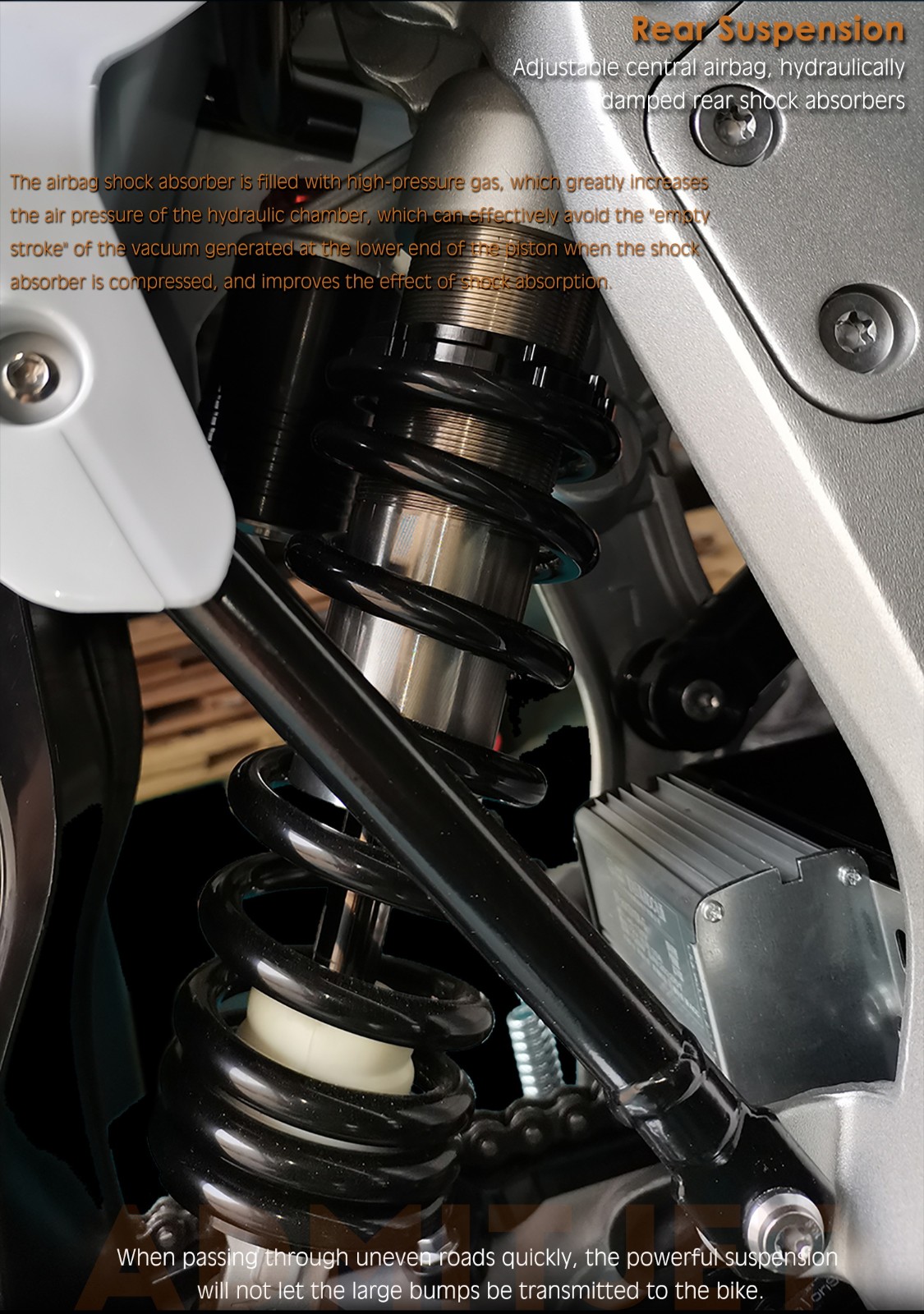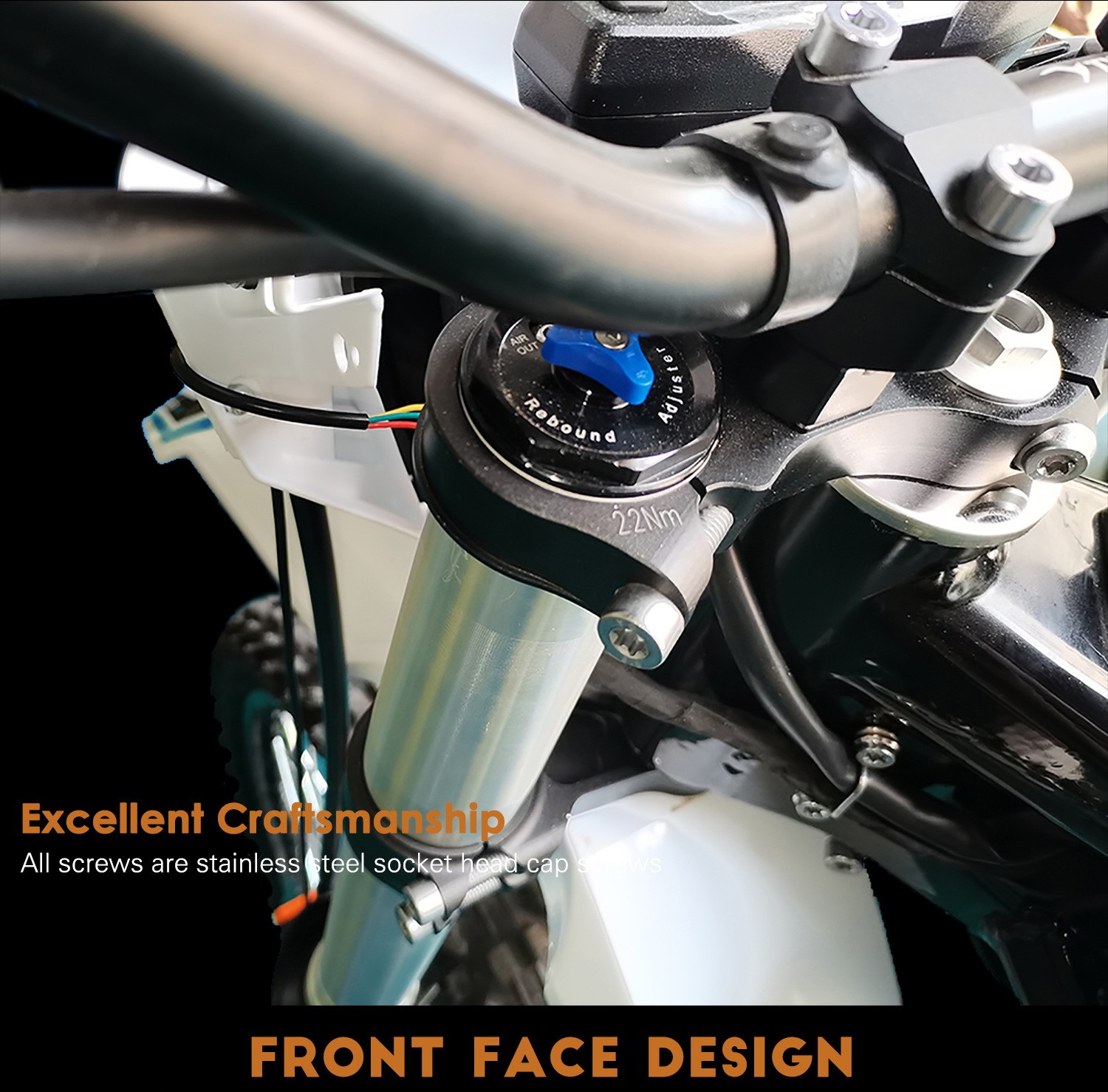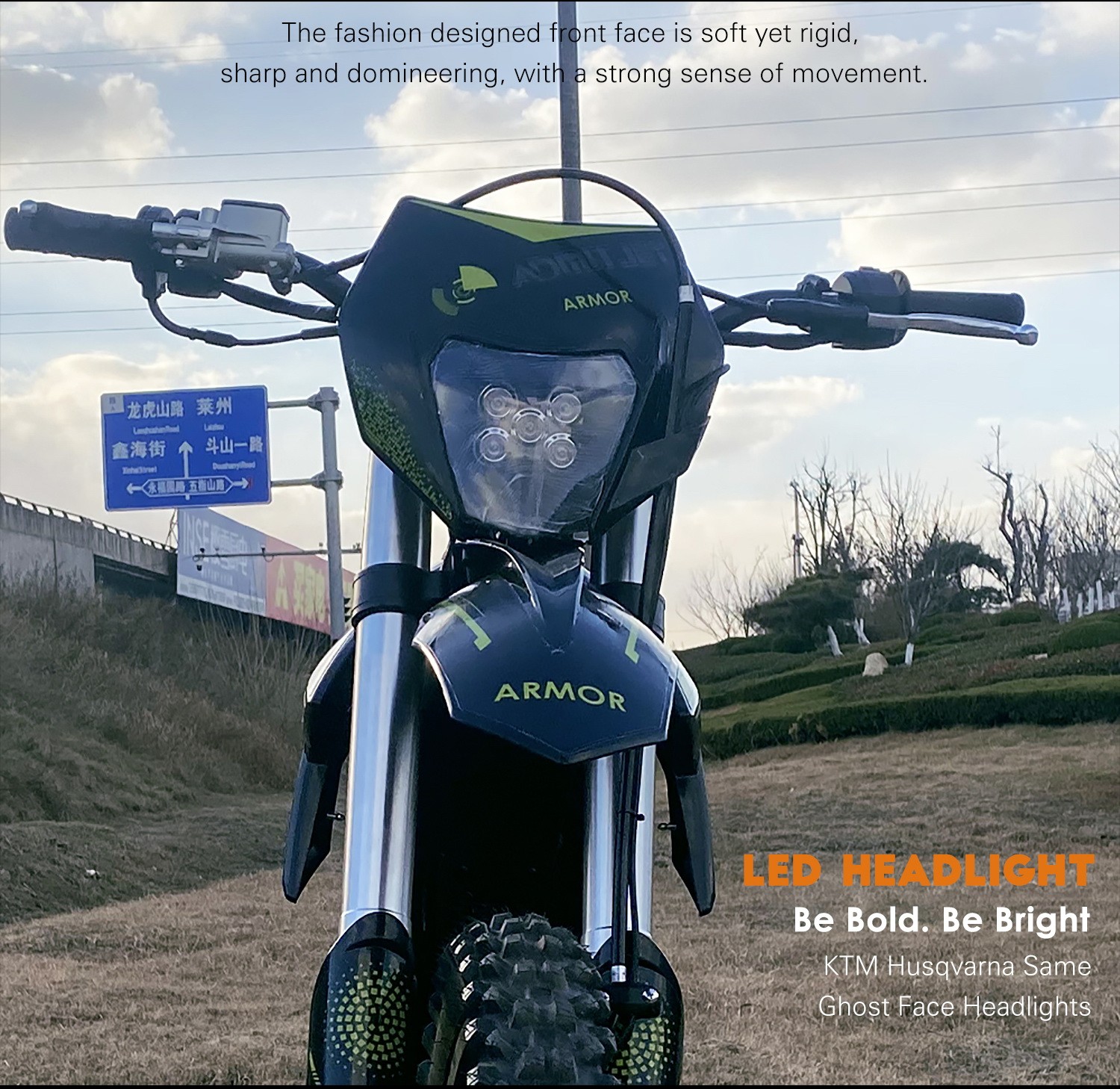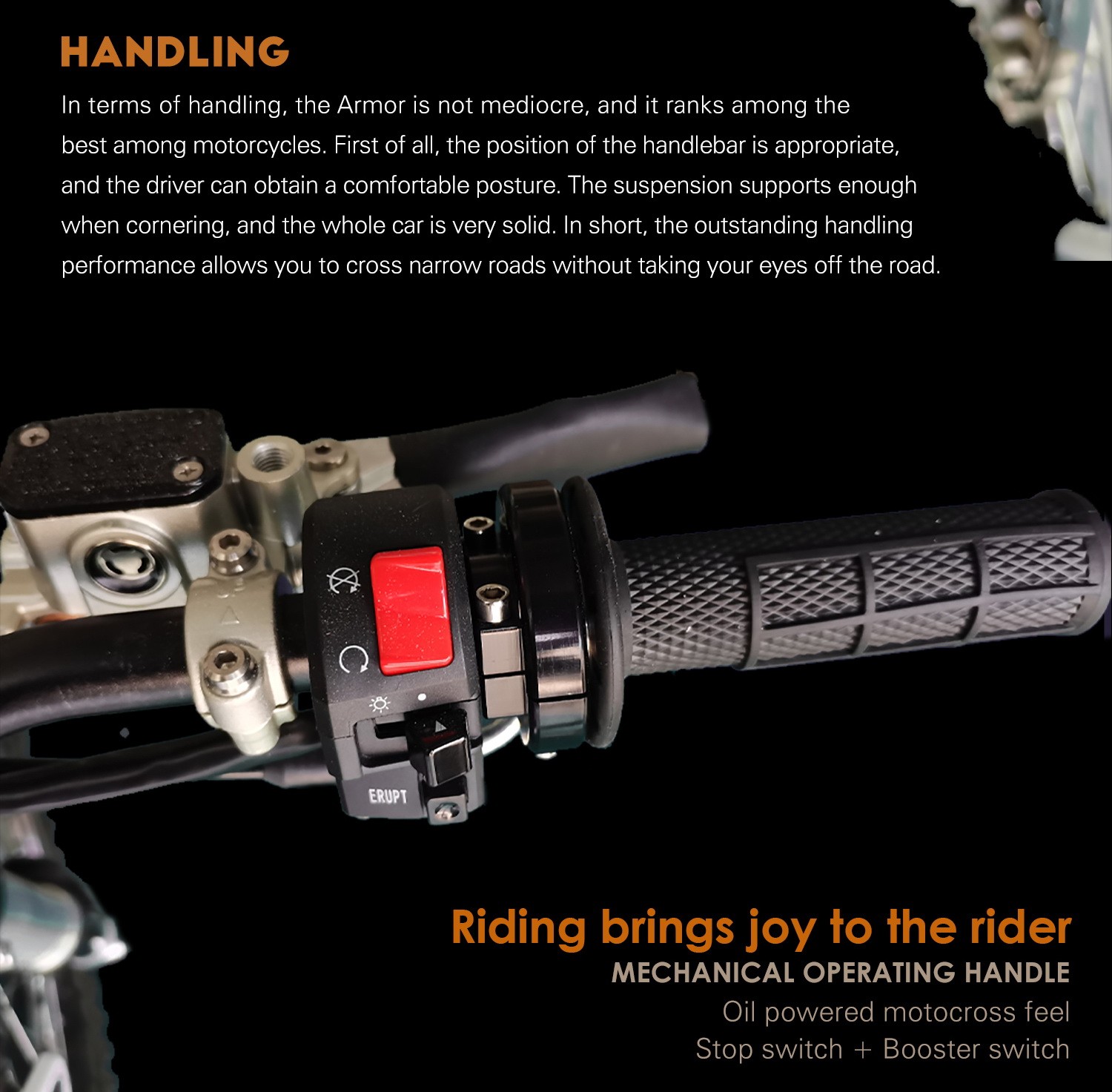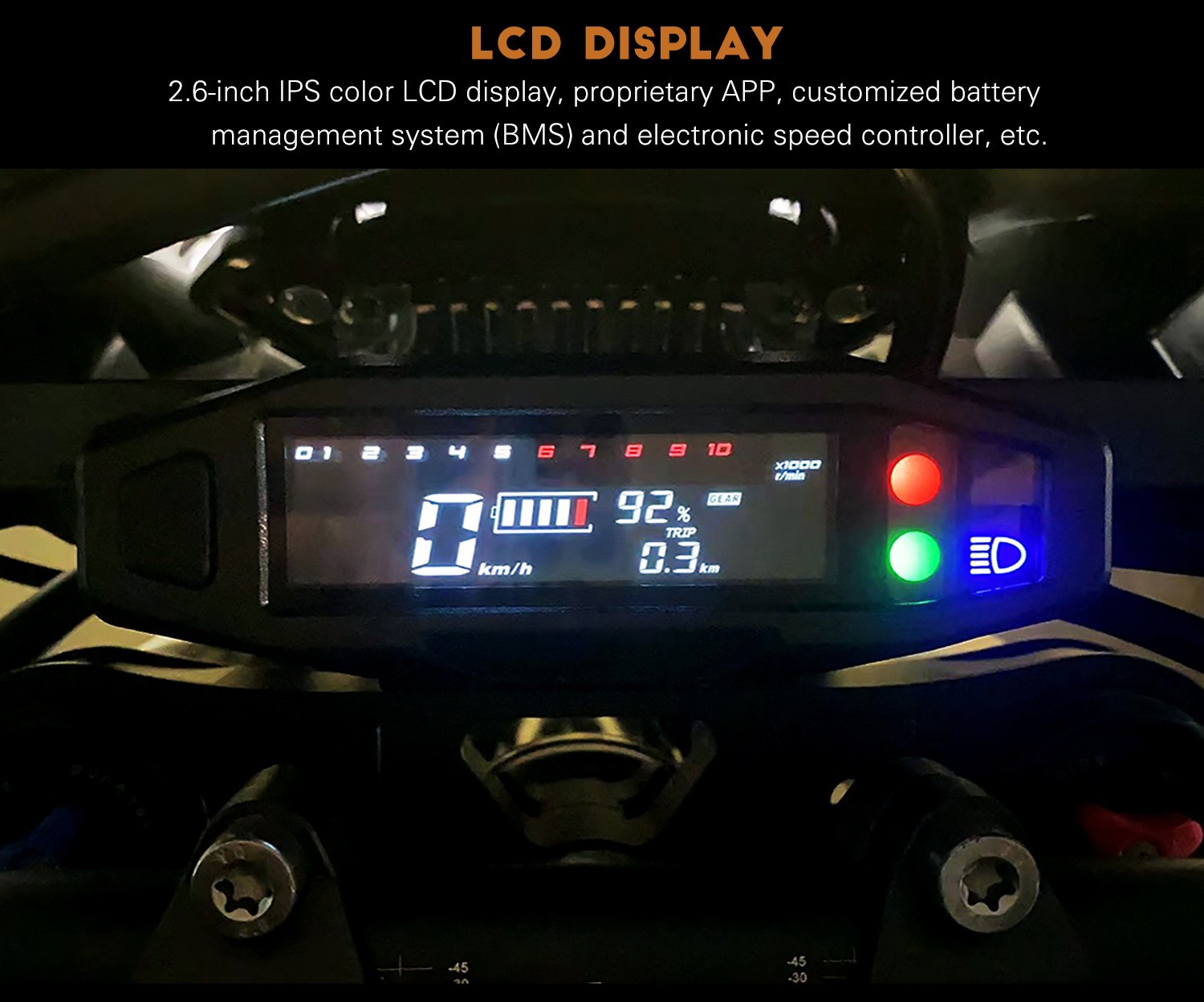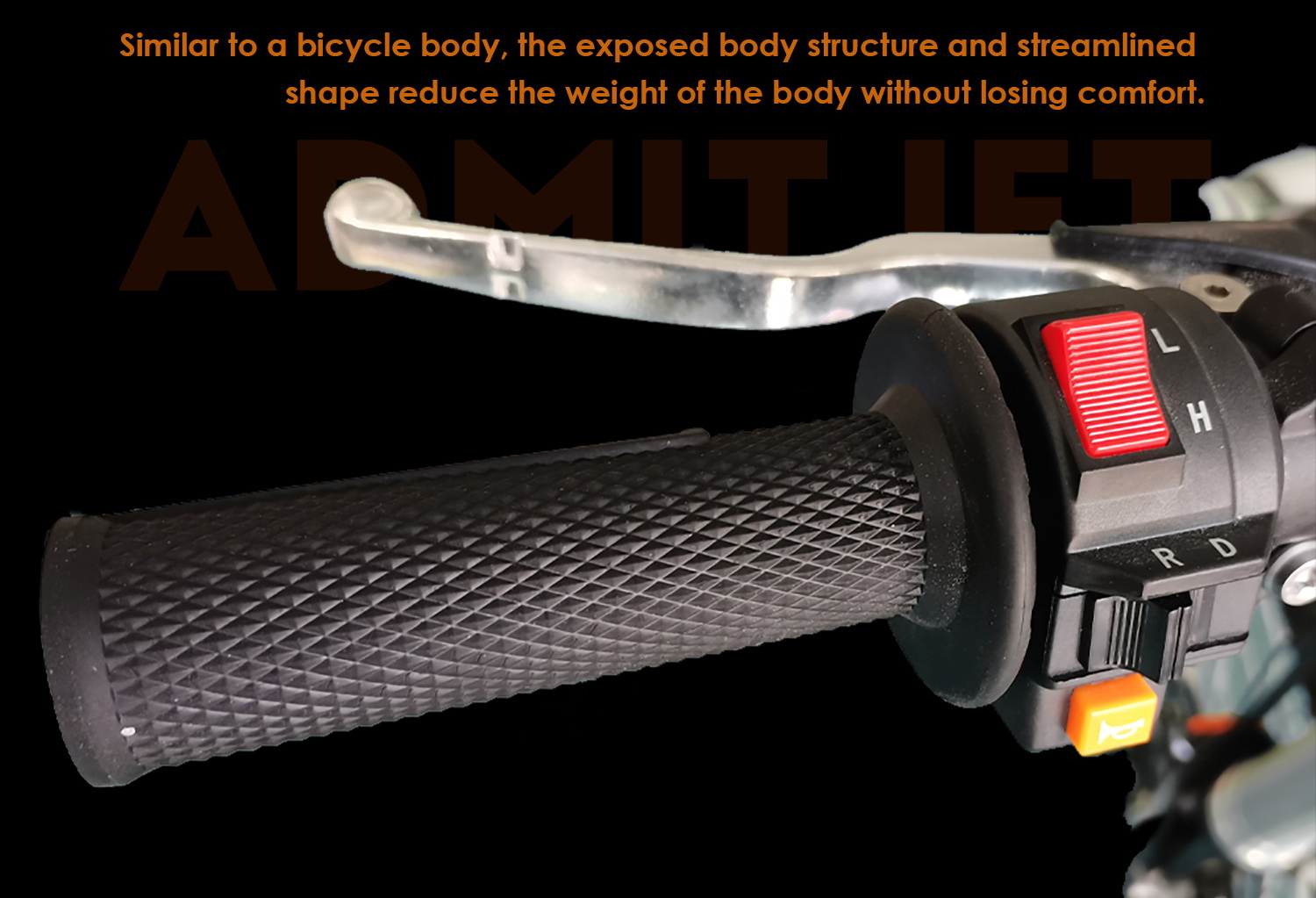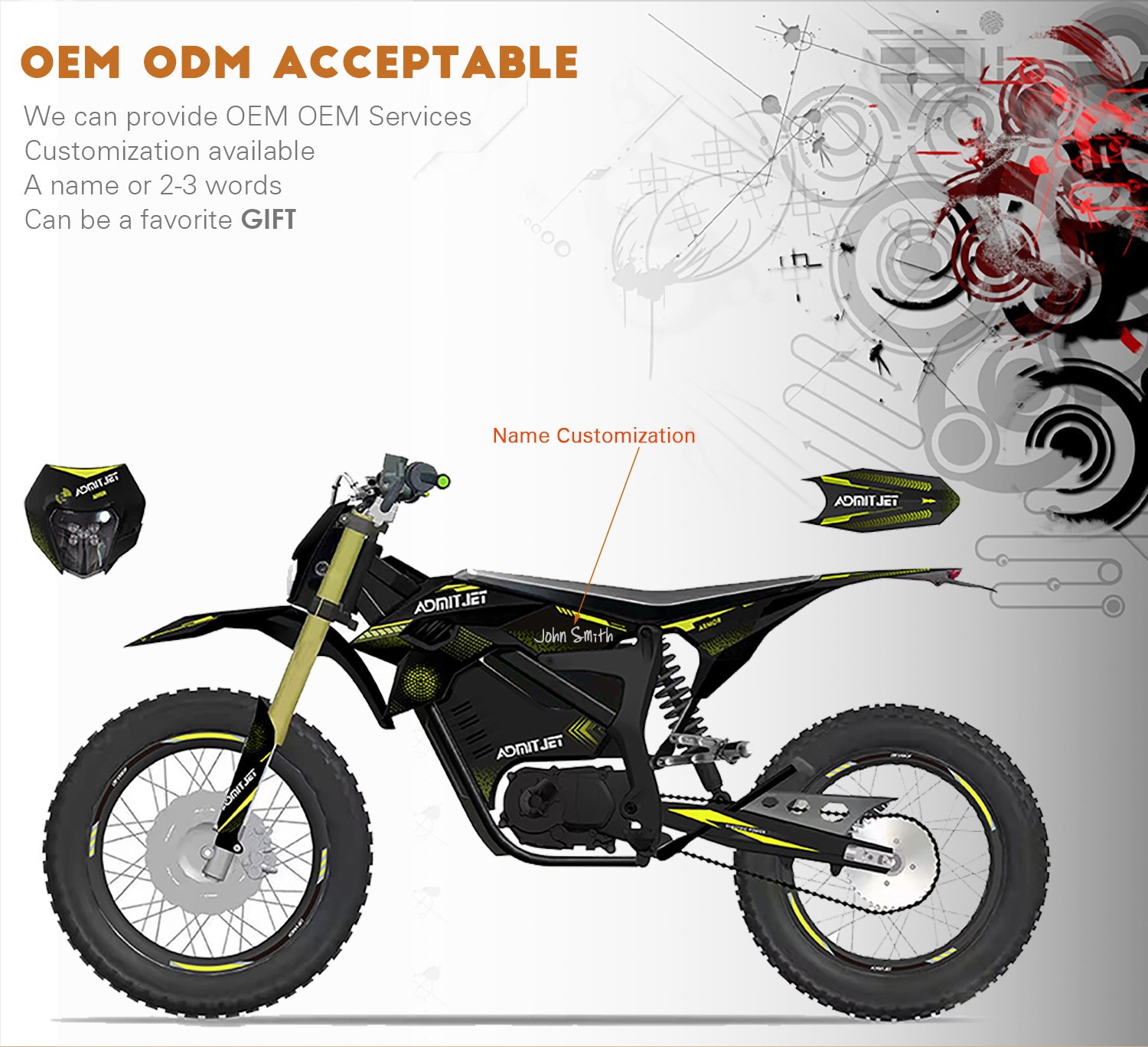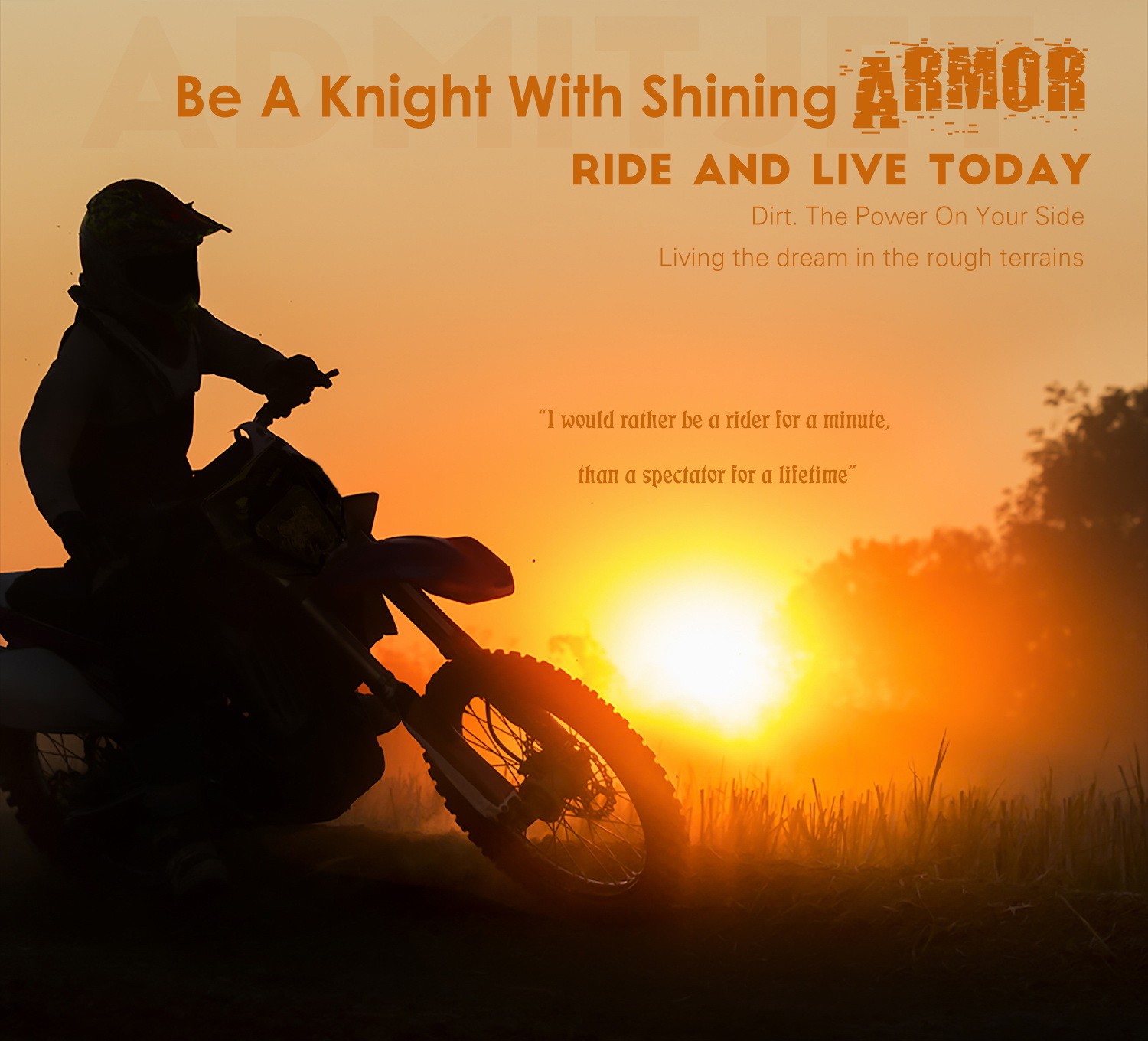 For easy and fast communication and best services, you can find me on