Moped Dirt Bike Motorcycle Surfboard Rack
Elevating Your Surfing Experience: The Ultimate Guide to the Surfboard Rack
Embrace the Wave with the Industry's Best Surfboard Rack
Born amidst the frothy waves of Hawaii's North Shore, the Surfboard Rack is much more than a simple attachment to your bike. It's an evolution in the world of surfing and cycling.
Crafted with an all-aluminum structure, it's not just a lightweight accessory, but a robust and durable piece of equipment that guarantees longevity.
A Green Initiative
In this era, as we find ourselves entwined in the ecological battle against climate change, every small step towards sustainability counts. The Surfboard Rack stands as an eco-friendly solution. It reduces the dependence on vehicles for surfboard transport, thereby minimizing your carbon footprint.
Its eco-friendly design promotes an environmentally conscious lifestyle while adding convenience to your surfing trips.
Safeguarding Your Bike
One of the standout features of this surfboard rack is its meticulous design that prioritizes your bike's safety. The worry of harming, cracking, or scratching your beloved bike frame is a thing of the past. Thanks to the thoughtfully constructed Surf Rack, your bike remains in perfect condition while it carries your surfboard to the next wave-catching adventure.
Superior Construction: The 6061 Alloy
Constructed with 6061 alloy, the Surf Rack takes advantage of this material's superior strength and corrosion resistance.
The wire welding technique used during its manufacturing ensures the rack is solid. It offers a structure that won't succumb to rust even when exposed to the salty beach air or the occasional rain shower. This meticulous construction prolongs the rack's life, providing a reliable surfboard storage solution for years to come.
Universal Compatibility
Do you ride a road bike? Or perhaps a fully suspended mountain bike? No problem!
Thanks to its universal design, the Surfboard Rack is designed to accommodate most two-wheelers. including:
Bicycle Surfboard Rack
Moped Surfboard Rack
Dirt Bike Surfboard Rack
Motorcycle
No matter your bike type, you can rest assured you've got a dependable solution to transport your surfboard.
Flexible Installation
The Surf Rack impresses further with its versatile installation feature. The rack can be installed on various seat sizes, ranging from 25.4 mm to 31.8 mm, and it boasts adjustable lower arms. This feature enhances its compatibility, making it adaptable to a wider range of bicycles.
Impressive Load Capacity
Despite its lightweight structure, don't be fooled into underestimating the Surf Rack's strength. It can handle a high load, supporting a surfboard up to 8 inches. This considerable load capacity ensures that you can carry your surfboard safely and securely, regardless of its size.
The Perfect Storage Solution
Apart from being an excellent transport tool, the Bicycle Surfboard Rack is also an optimal storage solution. Instead of cluttering your garage with loose surfboards, you can use the rack to keep your surfboard off the ground. It's just like having a surfboard wall rack, but one that can accompany you to the beach!
Just like the Cor Surf storage racks, these surfboard racks provide a durable and space-efficient system to safely store your surfboards. And they further enhance the convenience and organization of your surf gear.
Moped Dirt Bike Motorcycle Rack Surfboard
The Unique Trio: Moped Surfboard Rack, Dirt Bike Surfboard Rack, Motorcycle Surfboard Rack
Distinctly crafted to serve the needs of specific two-wheelers, the Moped Surfboard Rack, Dirt Bike Surfboard Rack, and Motorcycle Surfboard Rack are all about marrying your love for the road with your passion for the waves.
Each of these racks caters to unique ride types, providing a seamless, secure way to transport your surfboard.
The Moped Surfboard Rack is specifically designed for those small, nippy city rides. Mopeds, with their lighter frames and lower speeds, require a surfboard rack that can efficiently manage the weight of a surfboard without hampering maneuverability. This rack ensures your moped remains agile and zippy, even with a surfboard hitched on.
Then we have the Dirt Bike Surfboard Rack. This rack understands that dirt bikes are about raw power and off-road adventure. Its construction is robust, designed to withstand rough terrains without compromising your surfboard's safety. Whether you're carving a trail through the mountains or zipping along a sandy beach, your surfboard stays securely in place.
Lastly, the Motorcycle Surfboard Rack. Motorcycles are about speed and distance. Hence, this rack is built to handle high speeds and long journeys. The high-quality alloy construction and aerodynamic design ensure your surfboard remains stable, even when you're cruising down a highway.
These uniquely designed surfboard racks bring together two worlds, road and sea, into a harmonious blend. Whether you ride a moped for quick trips, a dirt bike for off-road excitement, or a motorcycle for those long journeys, there's a surfboard rack tailored to your needs. The ride to the beach has never been more exhilarating, and the transition from road to wave never smoother. Choose your rack, mount your surfboard, and embrace the adventure.
Conclusion: More than Just a Rack
As we delve into the fantastic features of the Bicycle Surfboard Rack, it becomes evident that it's much more than just a rack. It's a blend of convenience, safety, eco-friendliness, and durability, all crafted into one robust and stylish structure.
Whether you're a surfing enthusiast who loves to catch waves at the beach, or someone who adores the joy of cycling, or both, this rack is the perfect companion. And with a name like "Surf Rack," it's set to revolutionize your surfing experience. Get ready to ride the waves in style and convenience with the Surfboard Rack!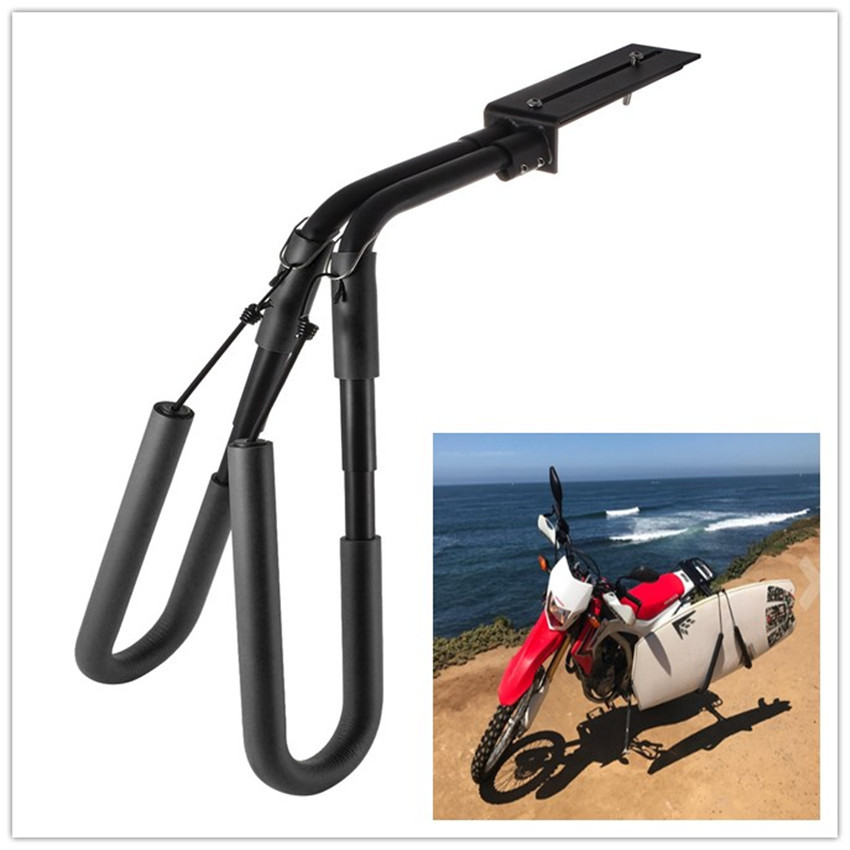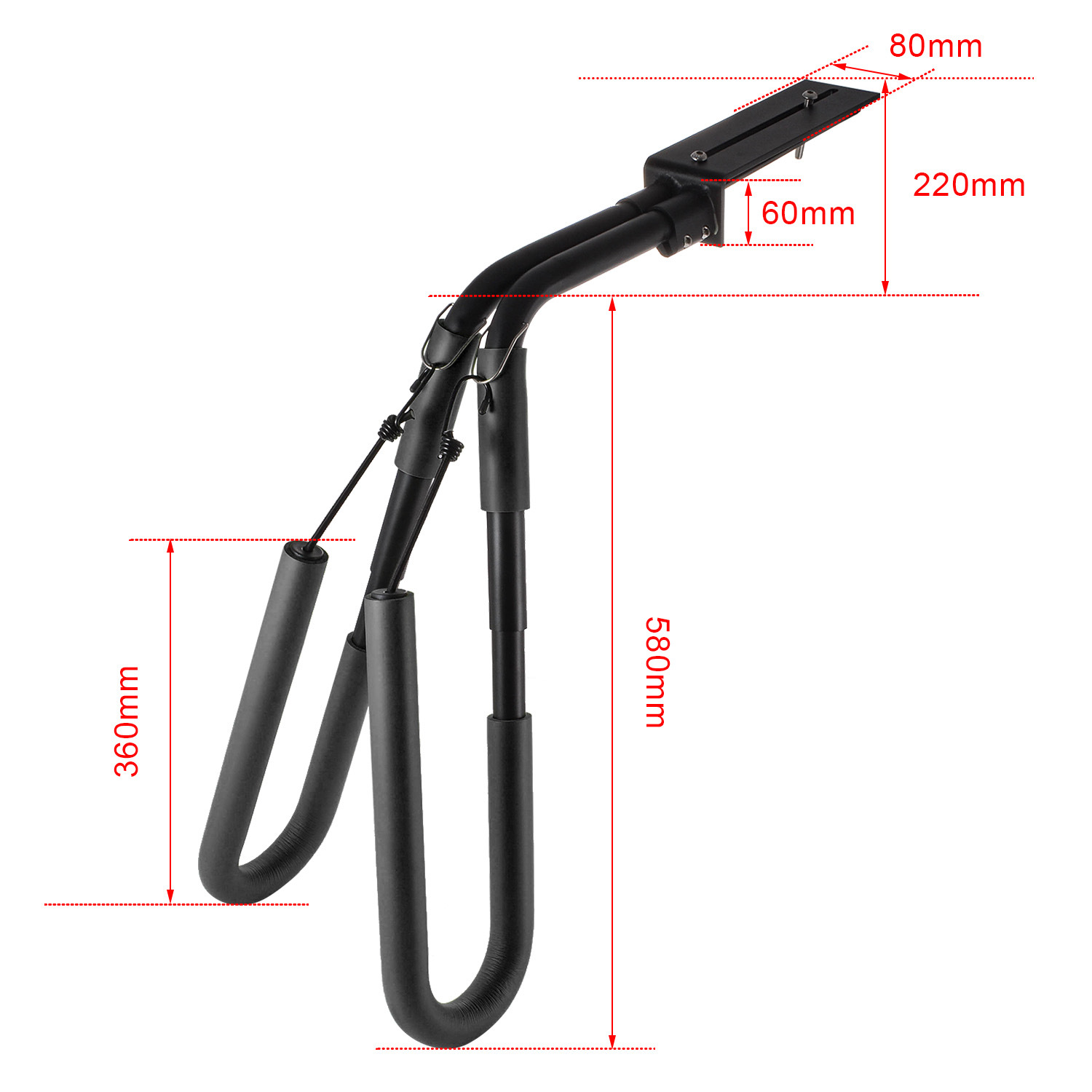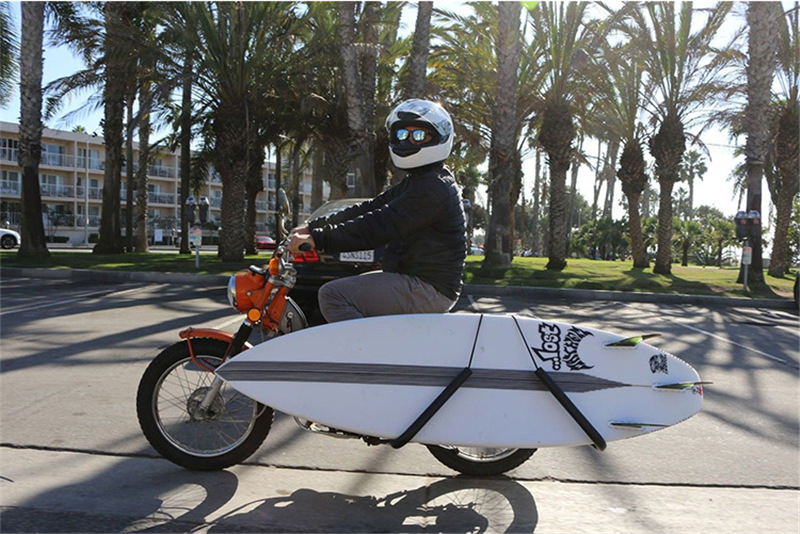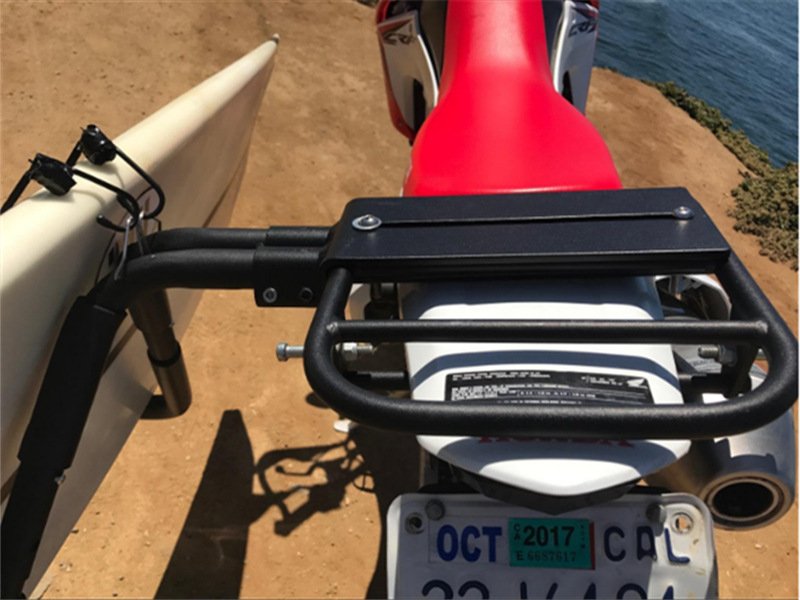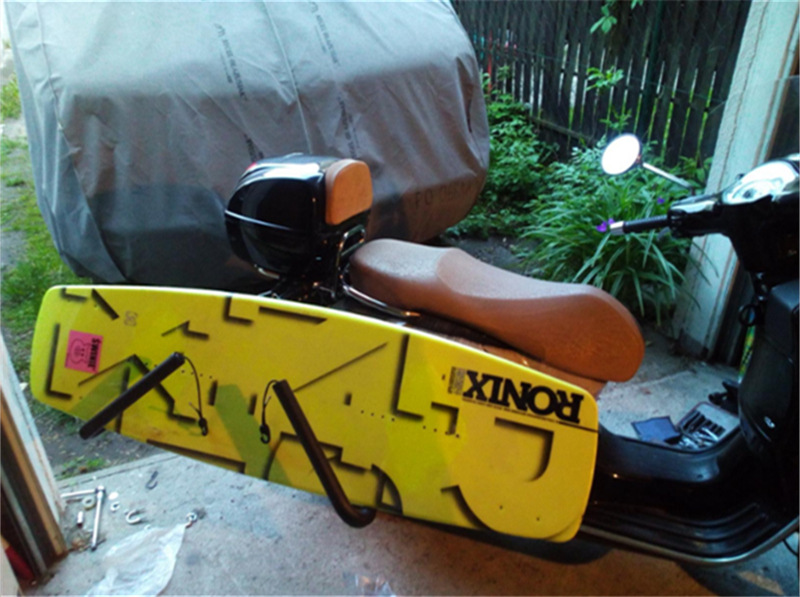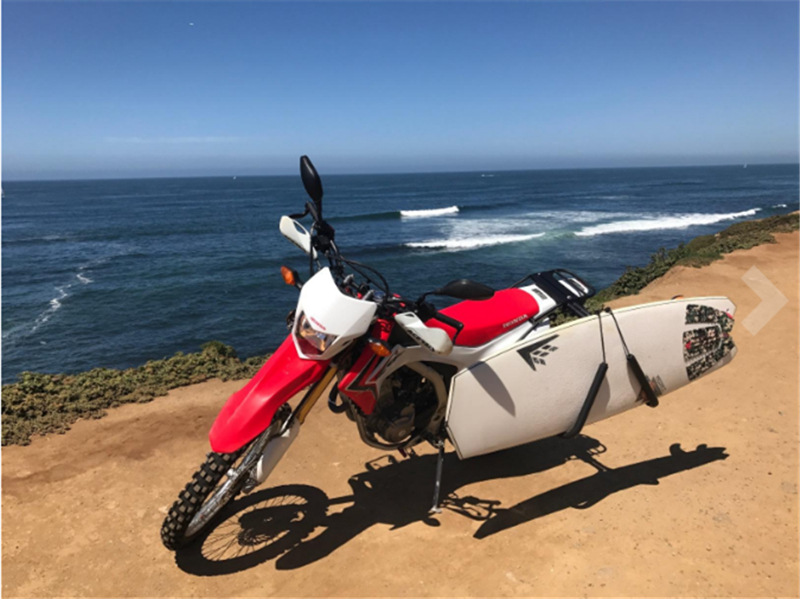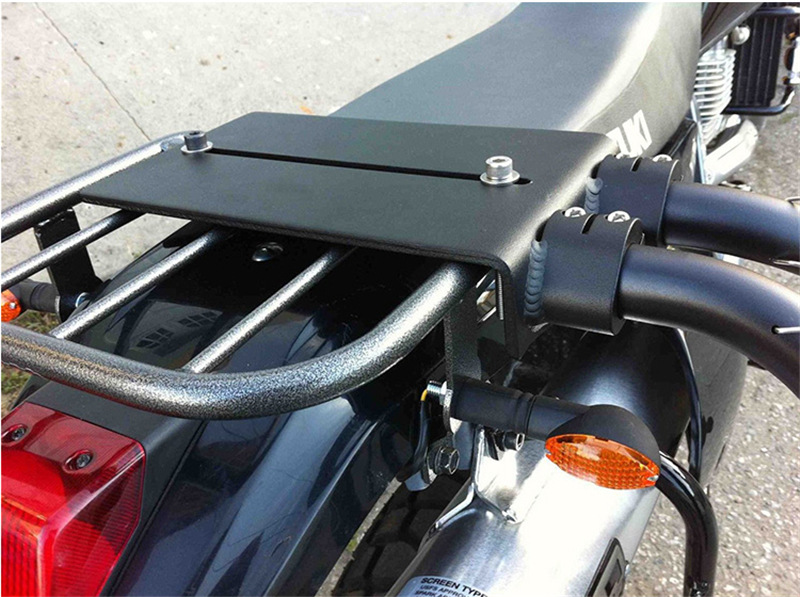 For easy and fast communication and best services, you can find me on