Adult 12KW E Motorcycle Electric Motocross Bike For Sale
Adult 12KW E Motorcycle Electric Motocross Bike For Sale
Introducing the 2022 AdmitJet Armor: The Ultimate Off-Road Electric Motocross Motorcycle
When it comes to electric motorcycles, the 2022 AdmitJet Armor is one of the most impressive bikes on the market. The Armor boasts a carbon fiber frame and a strong power of 12000W. Let's take a closer look at its specifications and features.
Powerful Performance
The AdmitJet Armor comes with a 3000W electric motor and has 4 forward gears plus a reverse one. It has a maximum power of 72V 12000W, which allows it to reach a top speed of 125 km/h.
In comparison, the Electric Motion Escape tops out at 75 km/h. Clearly, when it comes to sheer speed, AdmitJet Armor holds the edge in this race. It is one of the fastest electric motorcycles in the world.
The Armor speeds up from 0km/h to 100km/h in just 5 seconds, making it super fast among electric bikes.
Riding Modes and Traction Control
The Armor offers a variety of riding modes, including power modes and traction control. It also features a dual-sport design that makes it suitable for both trail rides and motocross. The bike is easy to handle and offers excellent control on all kinds of terrain.
Lithium Battery
The AdmitJet Armor uses a CATL 72V 50Ah lithium-ion battery. It provides a distance per charge of up to 130km, ensuring 2 -3 hours of riding time. With 60Ah battery, it can get 150 km range.
You can charge the battery in 1-6 hours using a 10Ah charger. Plus, the battery can put out a max current of 300A and a steady current of 150A.
Advanced Suspension and Brakes
The Armor has special front and back shock absorbers and Cordial tires for a smooth ride. The bike also features a disk brake system on both the front and rear wheels for quick and efficient stopping power.
Innovative Design and Features
The AdmitJet Armor has an LED light system, LCD meter display, and a 7116 code alloy rim with a casting hub. The Armor features a special front and back shock absorber and Cordial tires for a smoother ride.
The bike also features an aluminum alloy hand bar and 7075 aluminum alloy steering, brake, and clutch levers. It has a seat height of 900mm and a ground clearance of 318mm.
Street Legality
The AdmitJet Armor boasts EEC approval, ensuring it's fully road legal.
Comparison with Other Electric Motocross Bikes
They are all excellent electric vehicles with impressive performance specs. Here's a brief comparison of the three:
Torque:
The AdmitJet Armor Electric Dirt Bike has a Maximum Torque: 1000 N.m. It offers a staggering torque, setting a high standard in the electric dirt bike scene. Riders seeking raw power and performance would be inclined to consider the Armor for their adventures.

Stark Varg Electric Motocross Bike has Maximum Torque: 664.5 lb-ft (approx. 900 N.m).

The Sur Ron Light Bee X with regenerative braking features Maximum Torque: 250 N.m.
When it comes to raw torque numbers, AdmitJet Armor takes the lead with an unmatched 1000 N.m. However, each bike presents its unique strengths, catering to different preferences in the electric motocross community. Whether it's sheer power, balanced performance, or agility, there's something in this lineup for every rider!
Power:
The AdmitJet Armor has a related power of 3000W and a peak power of 21.6KW. It is the most robust option among the three bikes.

The Stark Varg has a peak power of 60 or 80 hp.

The Sur Ron Light Bee X has a peak power of 6 kW and a continuous power of 4.5 kW.
Speed:
The AdmitJet Armor has a max speed of 125 KM/H (77.7 MPH).

The Stark Varg has a top speed of 69 MPH.

The Sur Ron Light Bee X has a top speed of 80 KM/H (50 MPH).
Battery:
The AdmitJet Armor has a CATL lithium battery with a capacity of 50Ah (60Ah option).

The Stark Varg features a 6 kWh lithium-ion battery pack.

The Sur Ron Light Bee X has a removable 60V 38.5Ah lithium-ion battery.
In short, the AdmitJet Armor is the strongest and quickest with a big battery. But the Stark Varg is light with good shock absorbers.
The Sur Ron Light Bee X is very light and its battery lasts long. It's great for easy handling.
Ultimately, the choice between these three excellent electric dirt bikes will depend on your specific needs and preferences.
Conclusion
The 2022 AdmitJet Armor is the ultimate electric motorcycle for off-road enthusiasts. With its advanced features and impressive performance, it offers an unmatched riding experience.
If you want a strong electric bike for different terrains, the AdmitJet Armor is for you. Try it out today and experience the power of electric motors for yourself.
AdmitJet Armor vs. The Electric Off-Road Titans: Speed Showdown
In the realm of electric dirt bikes, speed is a determining factor for many enthusiasts. While electric bikes promise a great future, most people look at how fast they can go. Here's how AdmitJet Armor stacks against some of the industry leaders:
AdmitJet Armor Electric Dirt Bike:
Top Speed: A whopping 125 km/h.

Key Feature: With its massive power of 72V 12000W, the Armor doesn't just bring speed to the table. This beast has an advantage many others lack: EEC approval making it road legal.
Cake Kalk OR:
Top Speed: 55 mph (88.5 km/h).

Key Feature: A minimalistic design mirroring function, the Kalk OR from the Swedish start-up is a piece of electric art. This bike weighs less than 80 kg and charges fully in three hours. It's great for rough paths.
KTM Freeride E-XC:
Top Speed: Knowing KTM, they probably made it fast even if they didn't give exact numbers.

Key Feature: A water-cooled motor and three power modes make this bike versatile for both novices and pros. KTM's legacy in off-roading speaks for itself.
Zero FX:
Top Speed: We don't know the exact speed, but it can go far in the city, hinting it's fast on trails.

Key Feature: Boasting the patented Z-Force battery, Zero claims it's the most potent in the business. With added accessories, its charge time can be reduced to under two hours.
Alta Motors Redshift MX:
Top Speed: An exhilarating 70 mph (112.65 km/h).

Key Point: Though Alta Motors stopped working, their Redshift MX bike is still loved because it's powerful with a long battery life.
Among the bikes, the AdmitJet Armor is special not just for its speed but also because it's allowed on roads.
Whether you want a fun ride or a long 60 miles journey, many of these bikes save energy when braking and are safe.
As electric off-road bikes continue to evolve, speed enthusiasts have a lot to look forward to!
Specification:
Related Power: 3000W DC E-Power, 0-1-2-3-4 Forward Gear, with reverse gear

Max Power: 72V 12000W

Max Speed(km/h): 125 KM/H

L×W×H: 2120×840×1225mm

WheelBase: 1424mm

Seat Height: 900mm

Ground Clearance: 318mm

Net Weight: 108kg (together battery weight)

Brake (Front/Rear): Disk/Disk

Tyre, Front & Rear: 80/100-21; 110/90-18

Lithium Battery: CATL 72V 50Ah (60Ah Option)

Peak output current of battery(Ah): 300Ah

Continuous output current of Battery (A): 150A

Distance Per Charge: 130km (150km for 60Ah)

Charging Time(h): 1-6H (10Ah charger)

F&R Absorber: Single-chamber dual-adjustable

F&R Tire: Cordial

All Set Of Light: LED

Display: LCD Meter

Rim&Hub: Rim:7116 code alloy, Hub: casting

Fame: Metal Q345b+6061 Forge Aluminium Alloy

Rear Fork: Aluminium Alloy

Driven Chain: 520

Driven Sprocket: Steel

F&R Disc Brake Pad: CD Copper base

0Km/h-100Km: 5s

Hand Bar: Aluminium Alloy

Steering, Brake & Clutch Lever: Aluminium Alloy 7075
Electric Motocross Bike For Adults For Sale: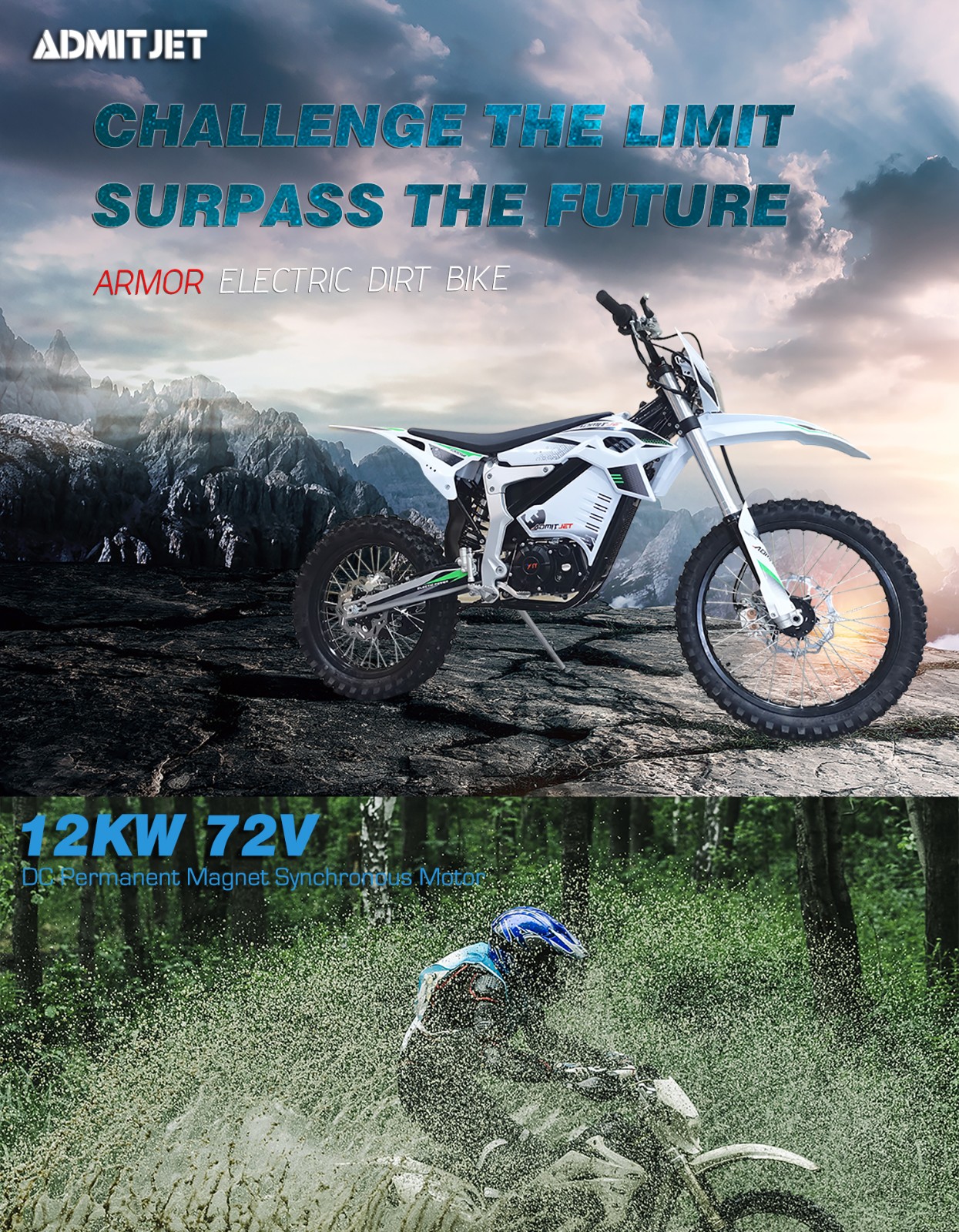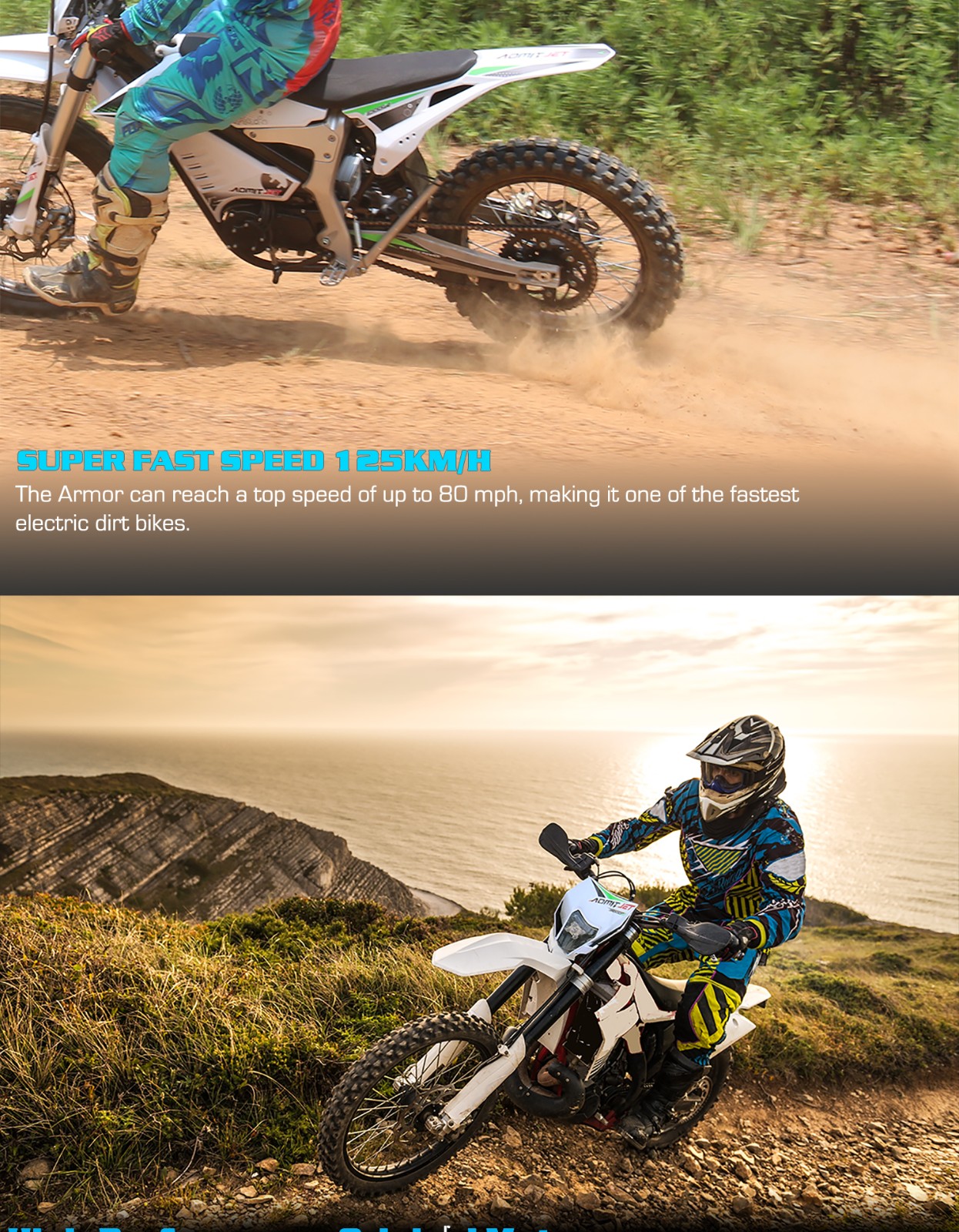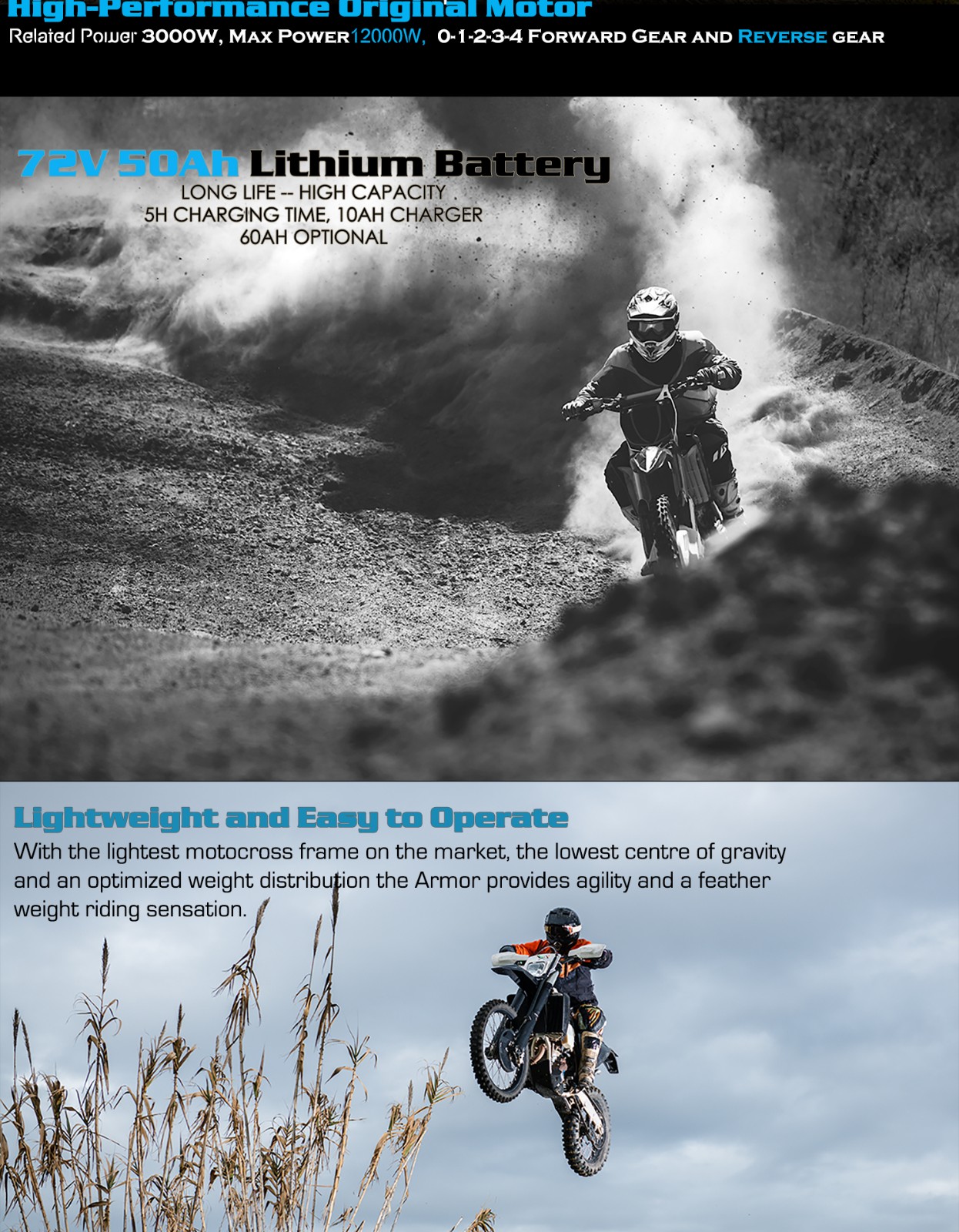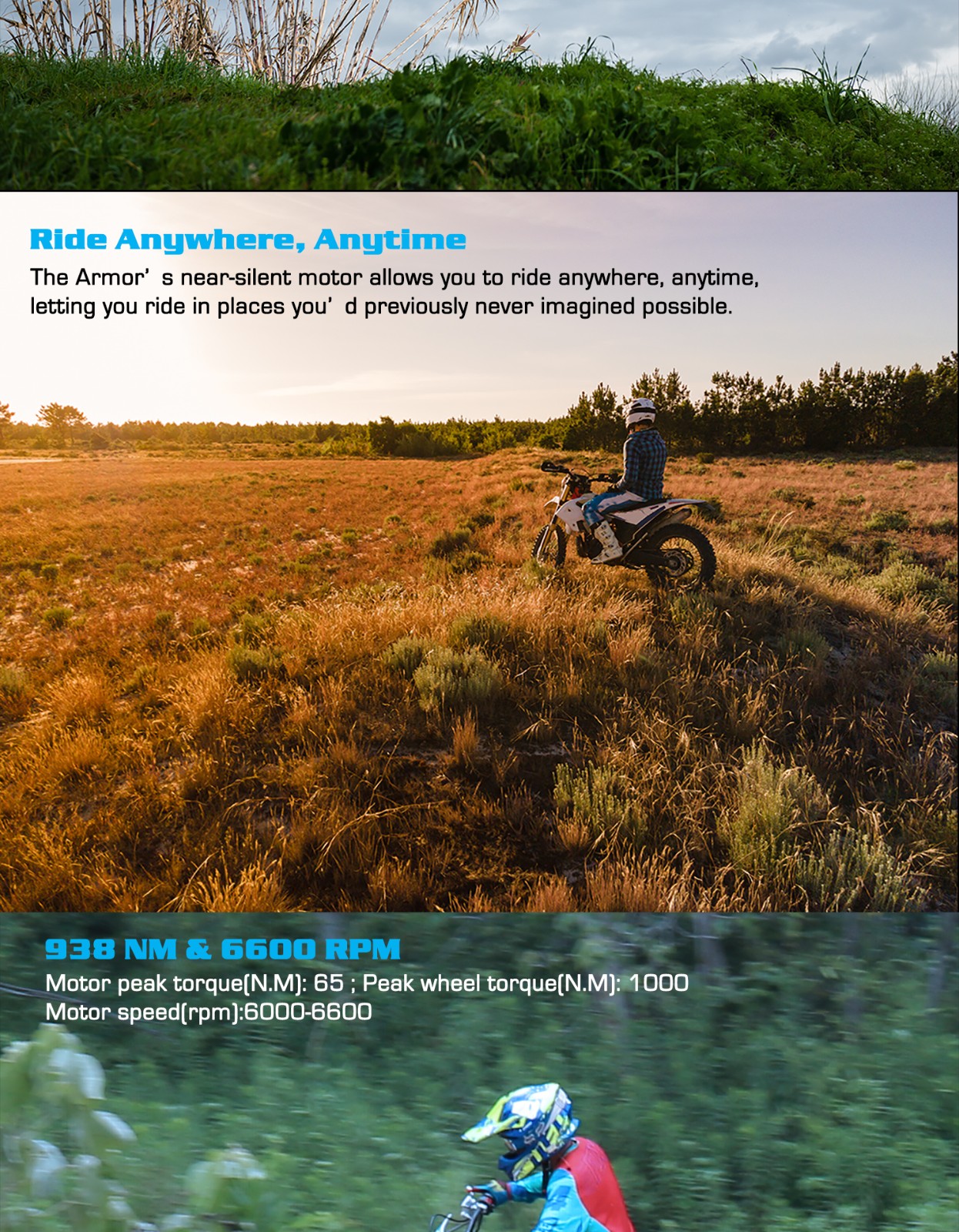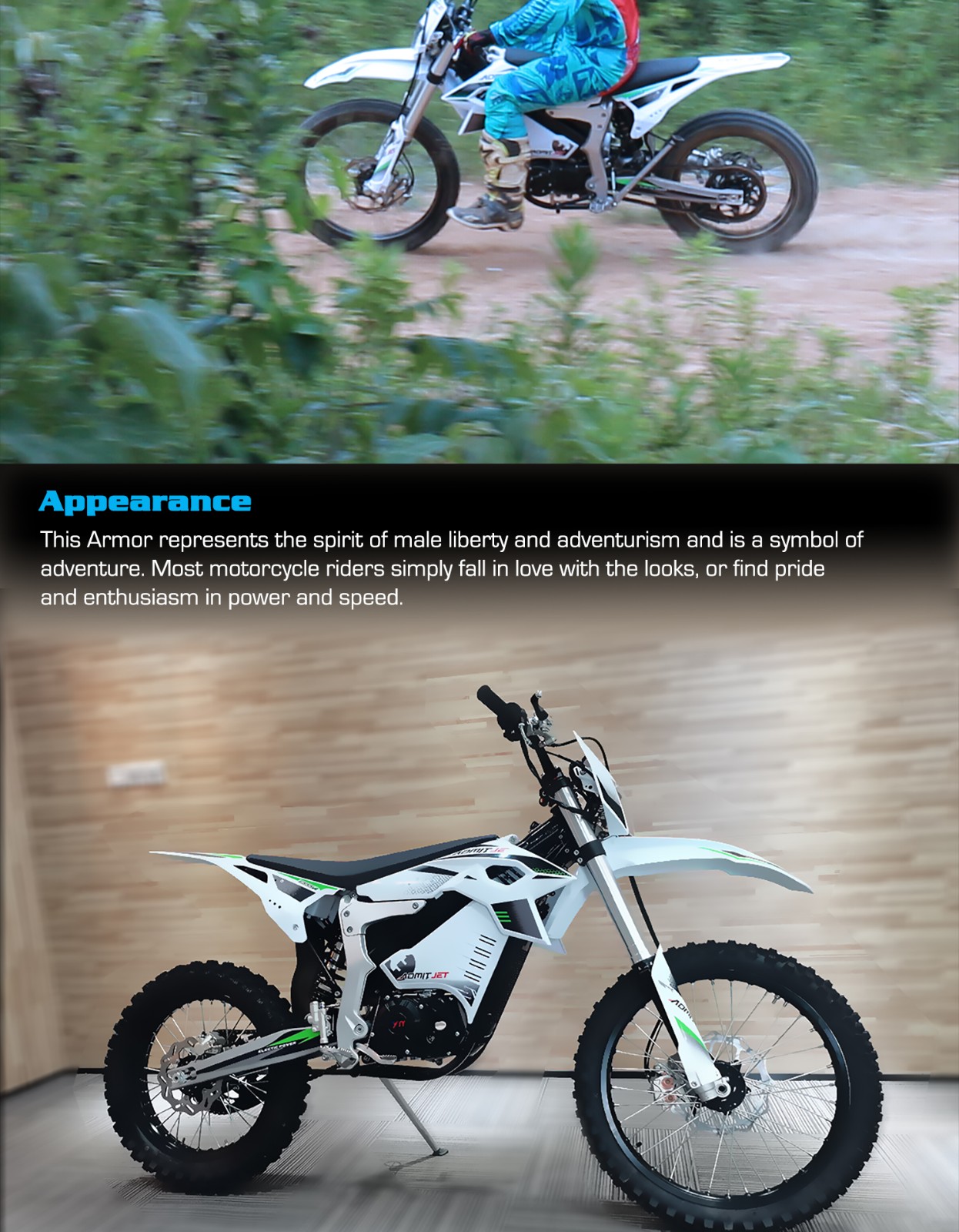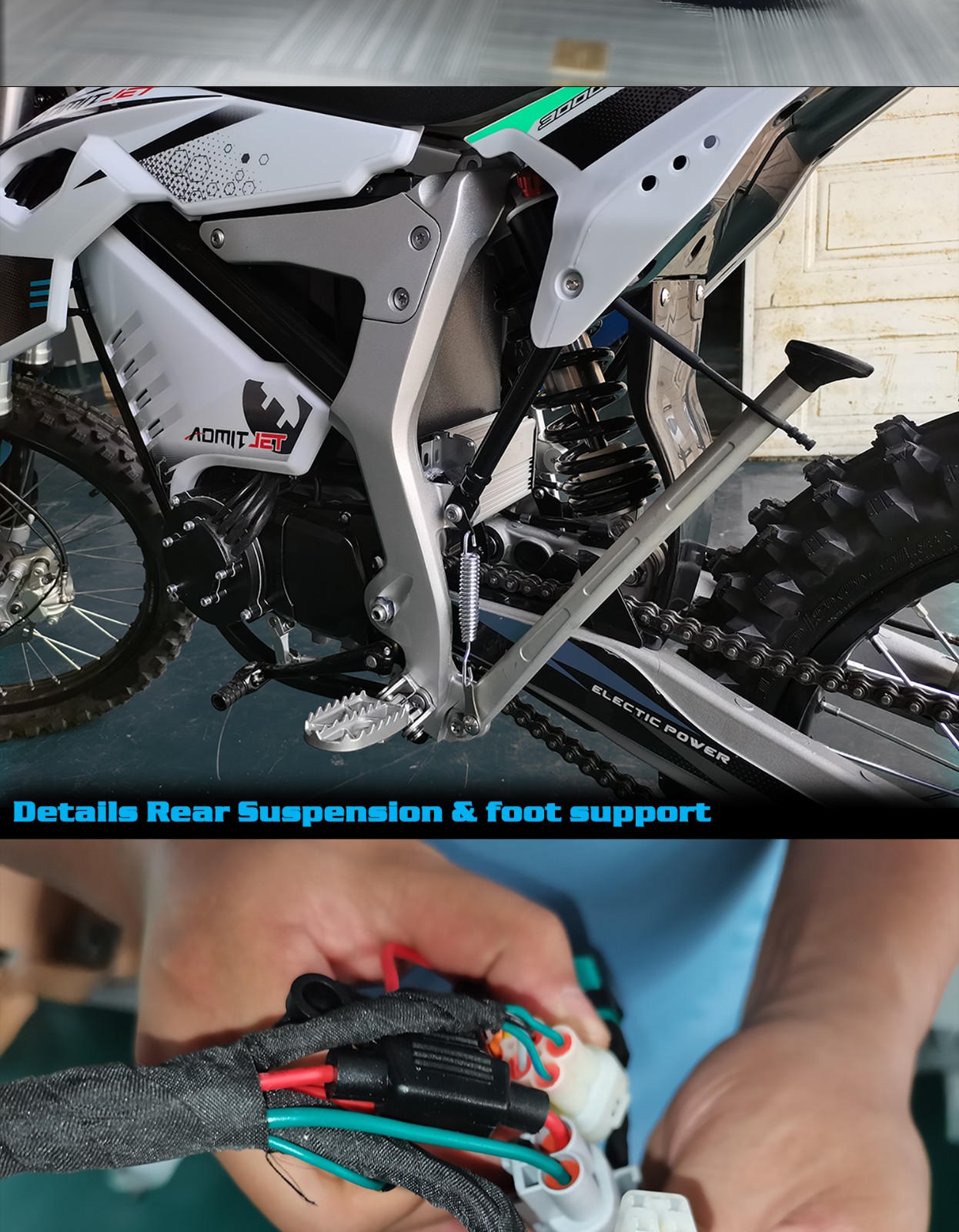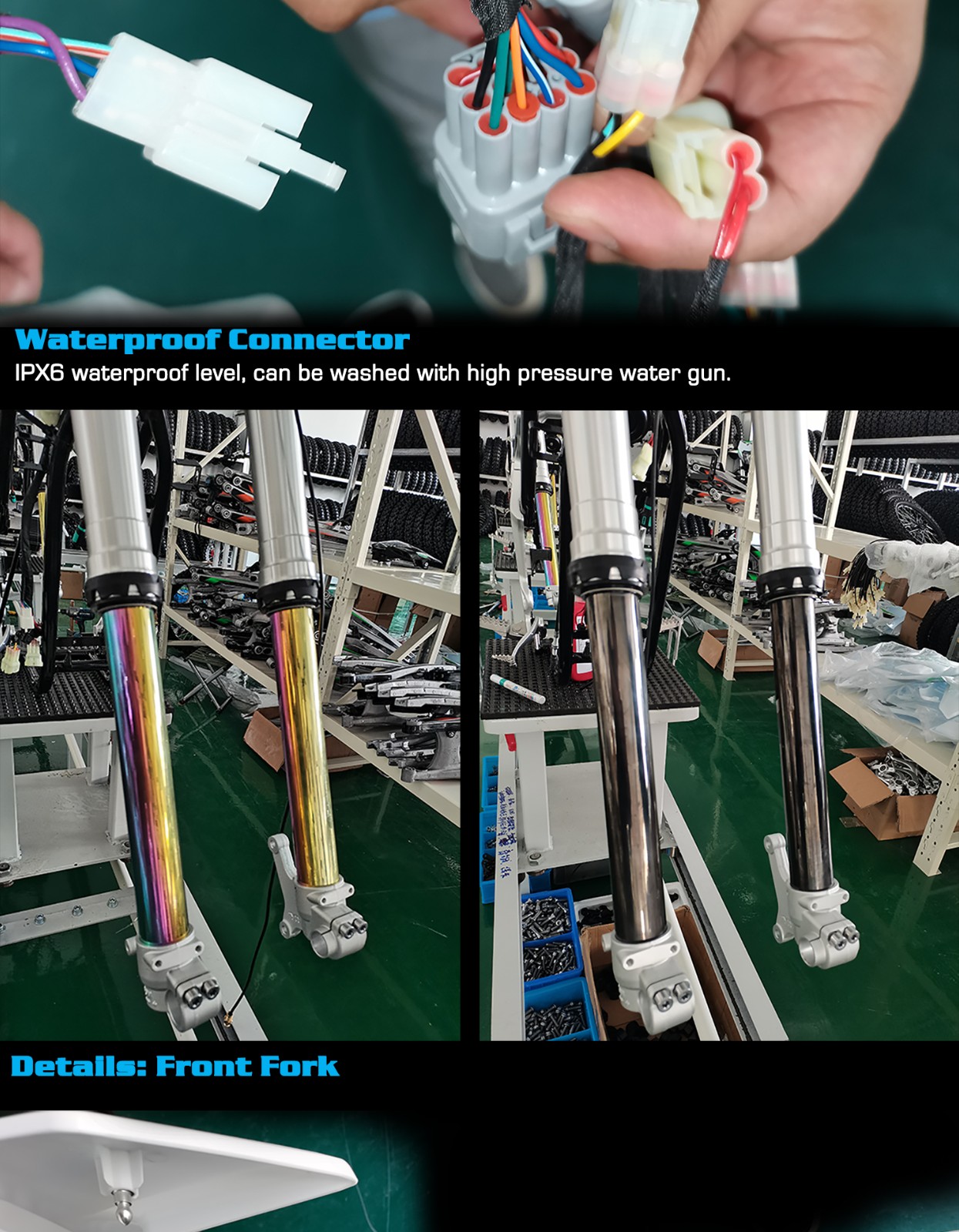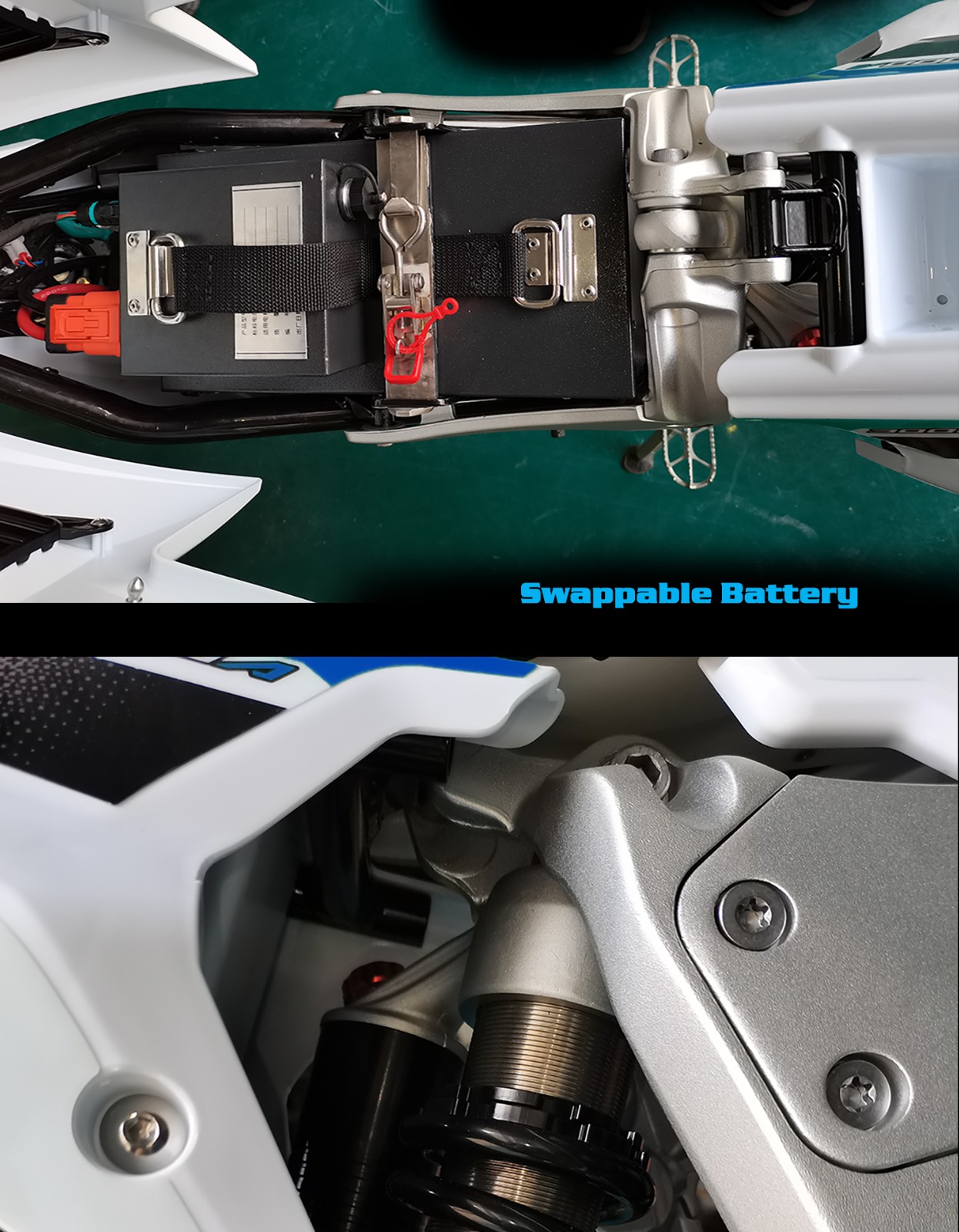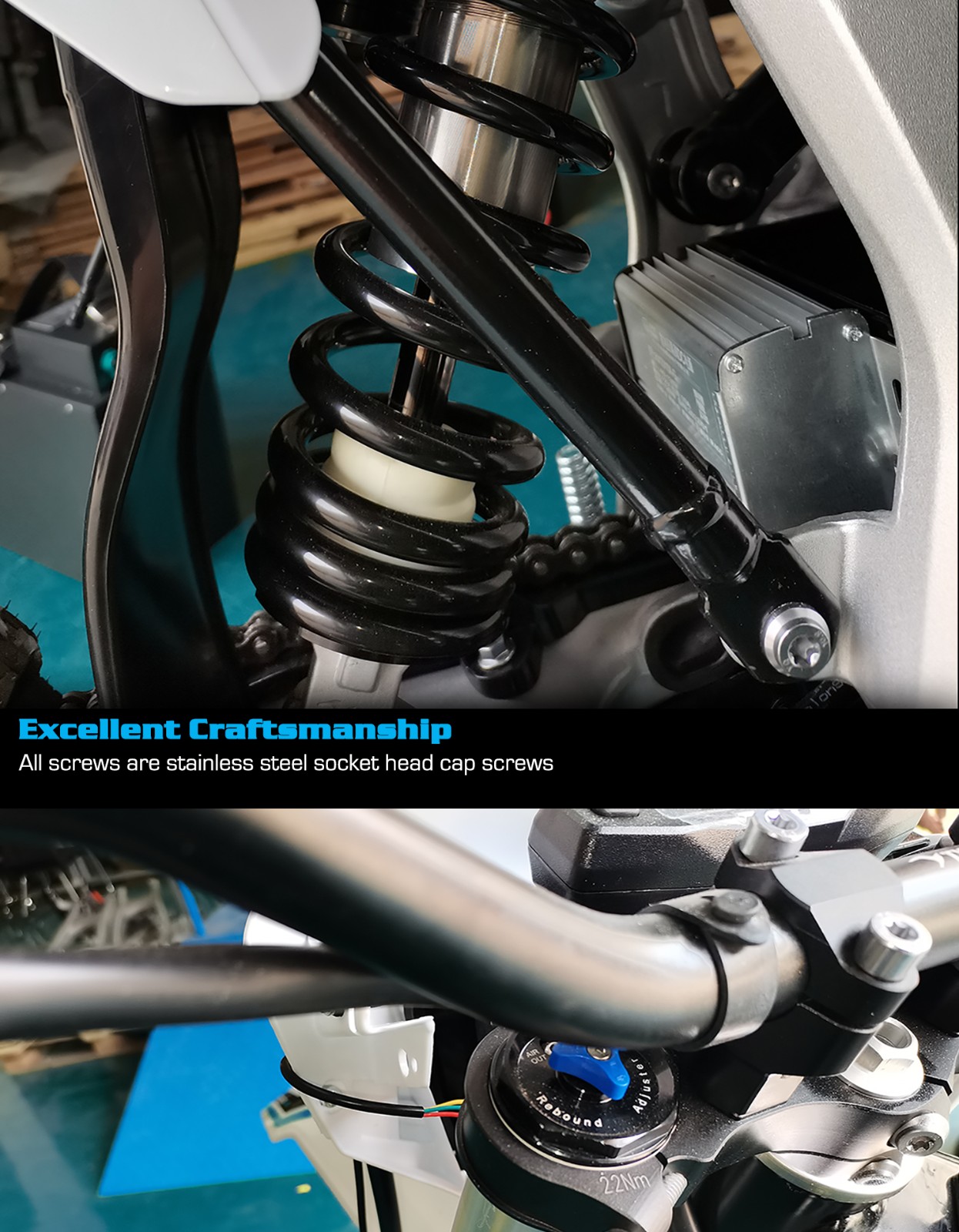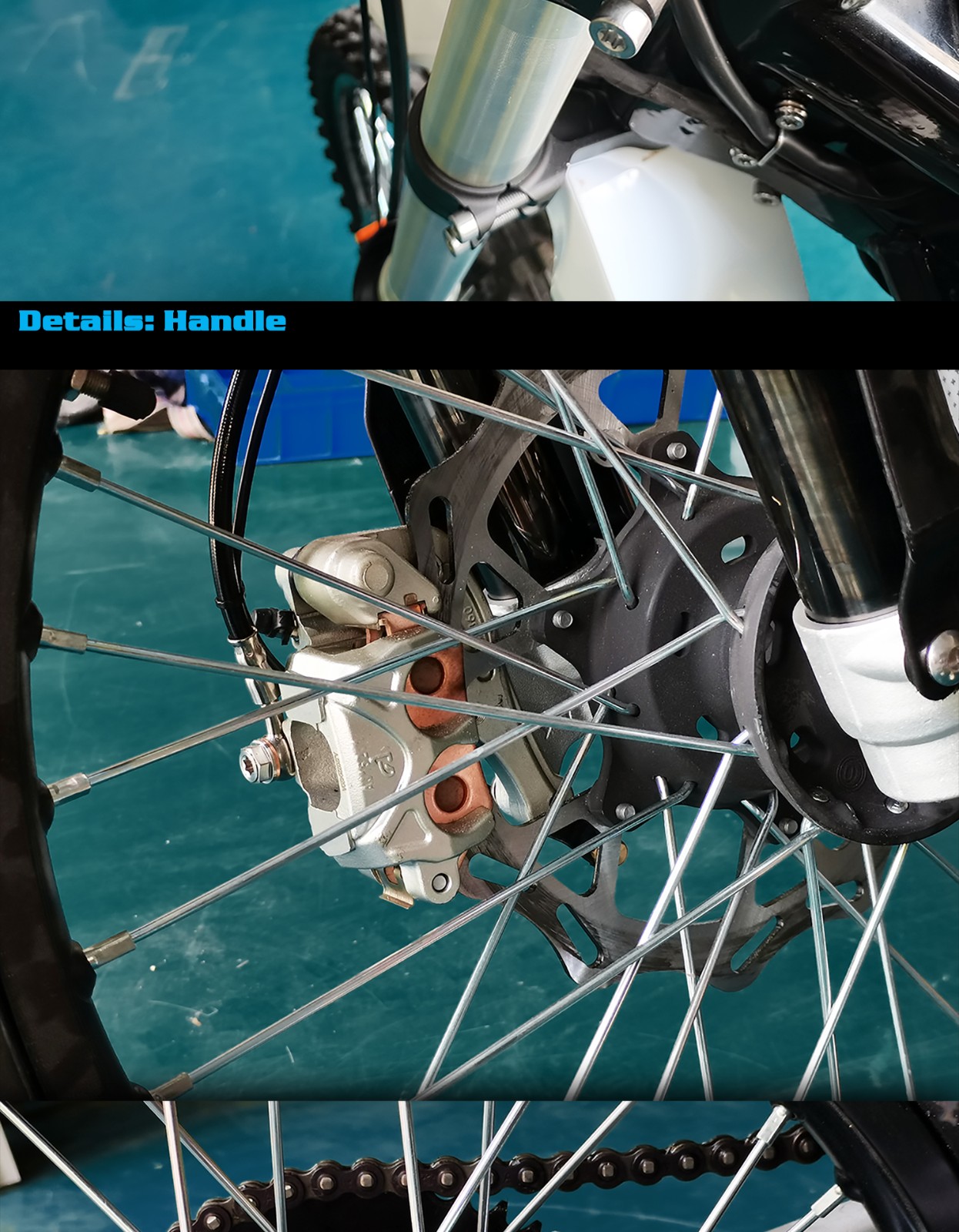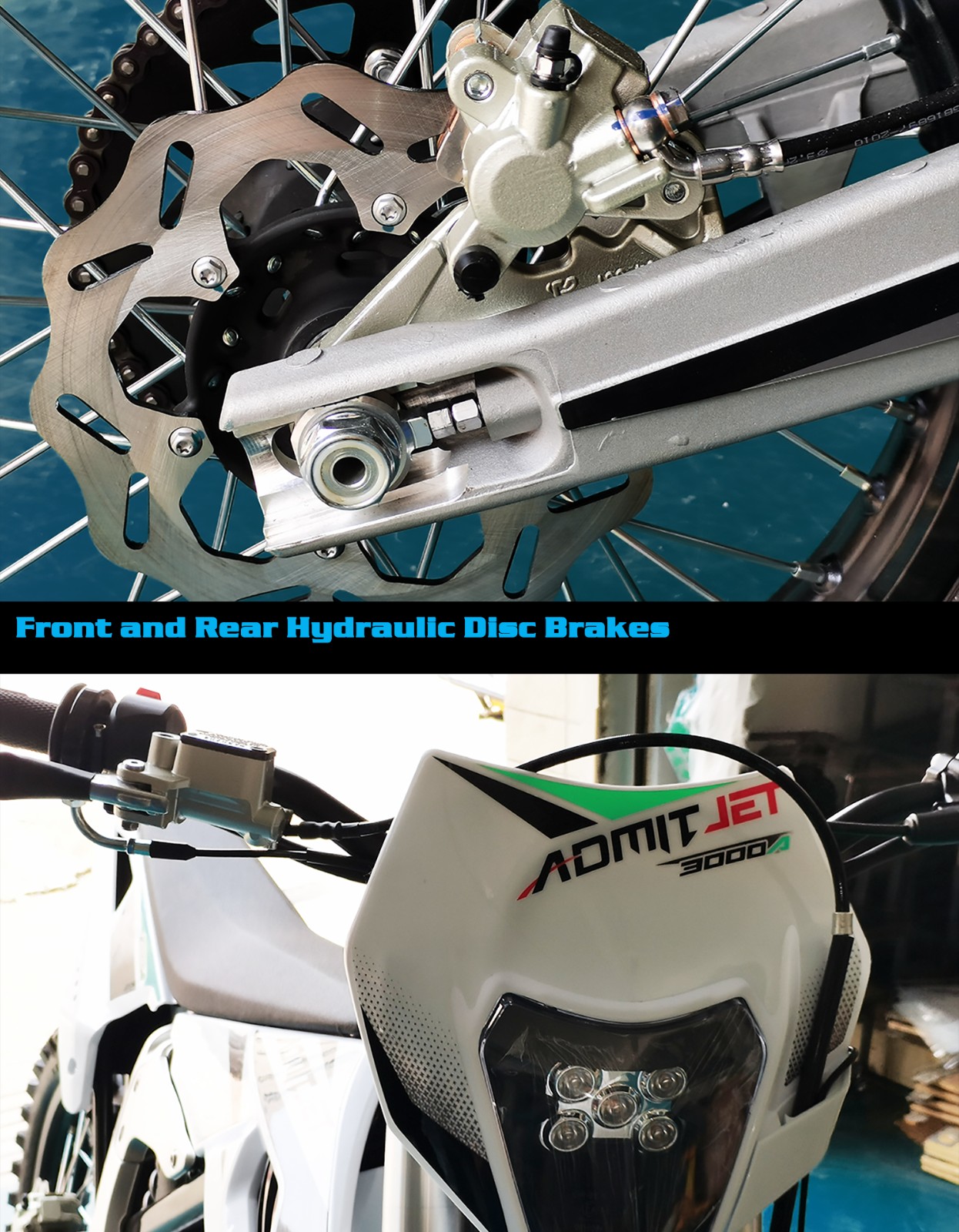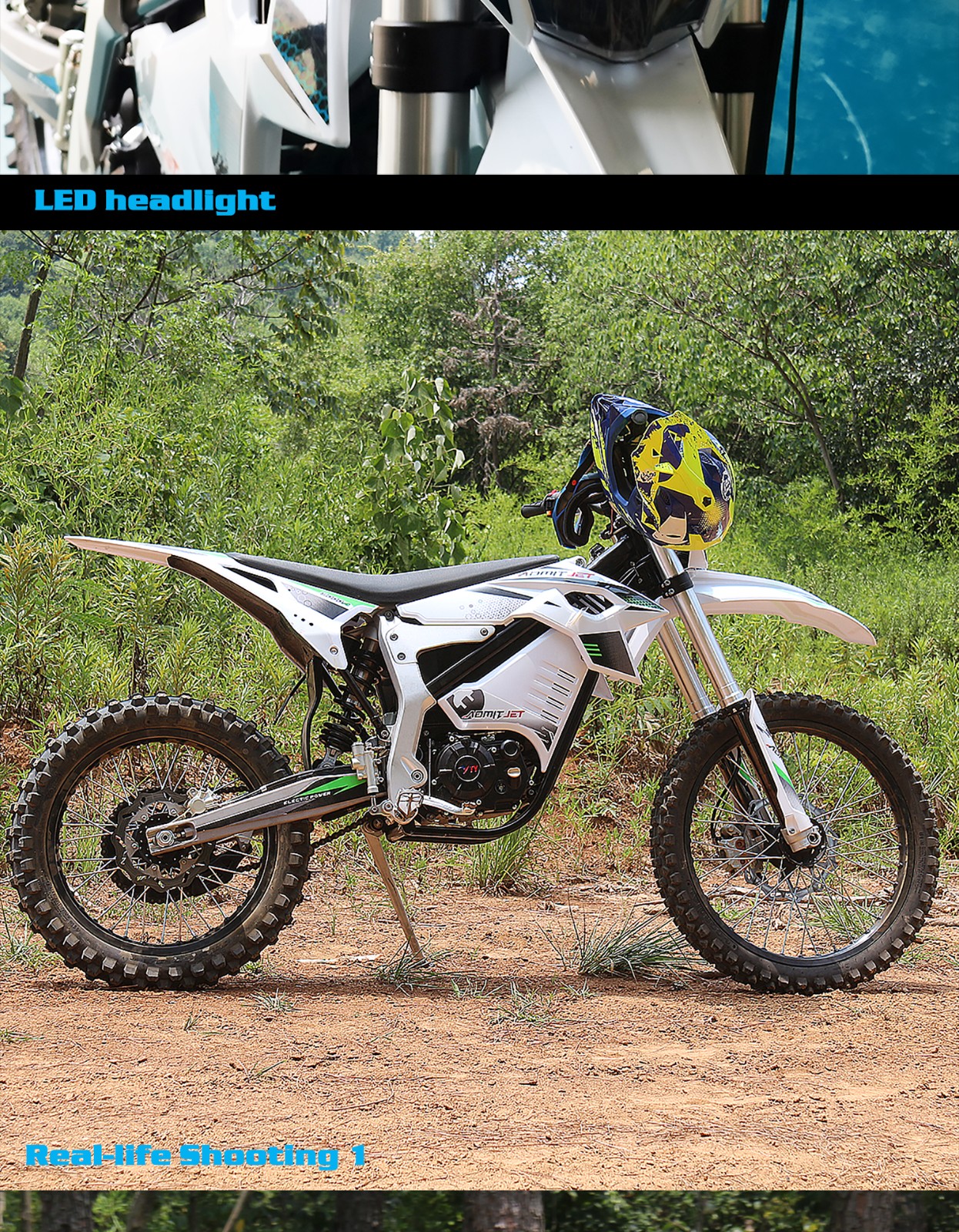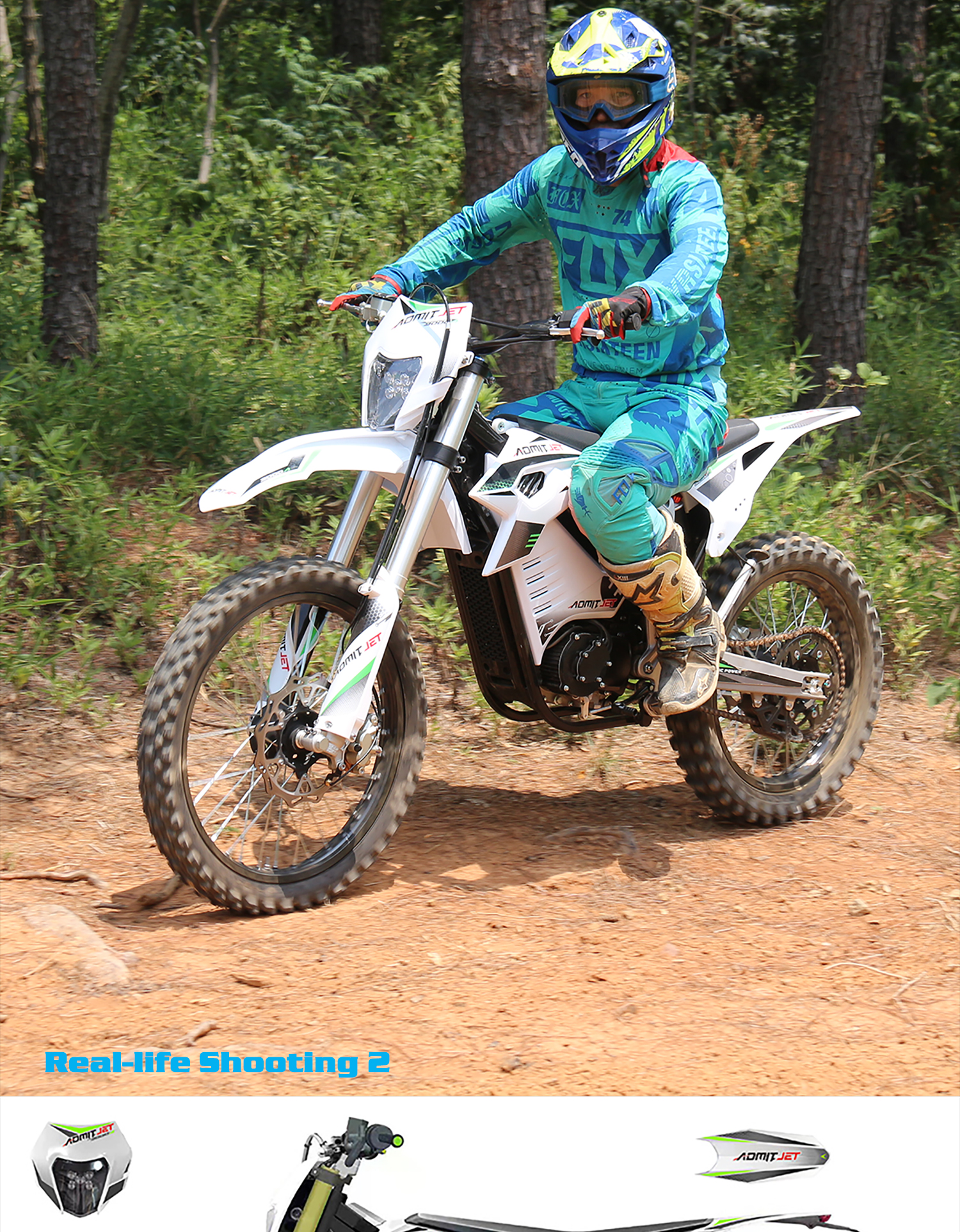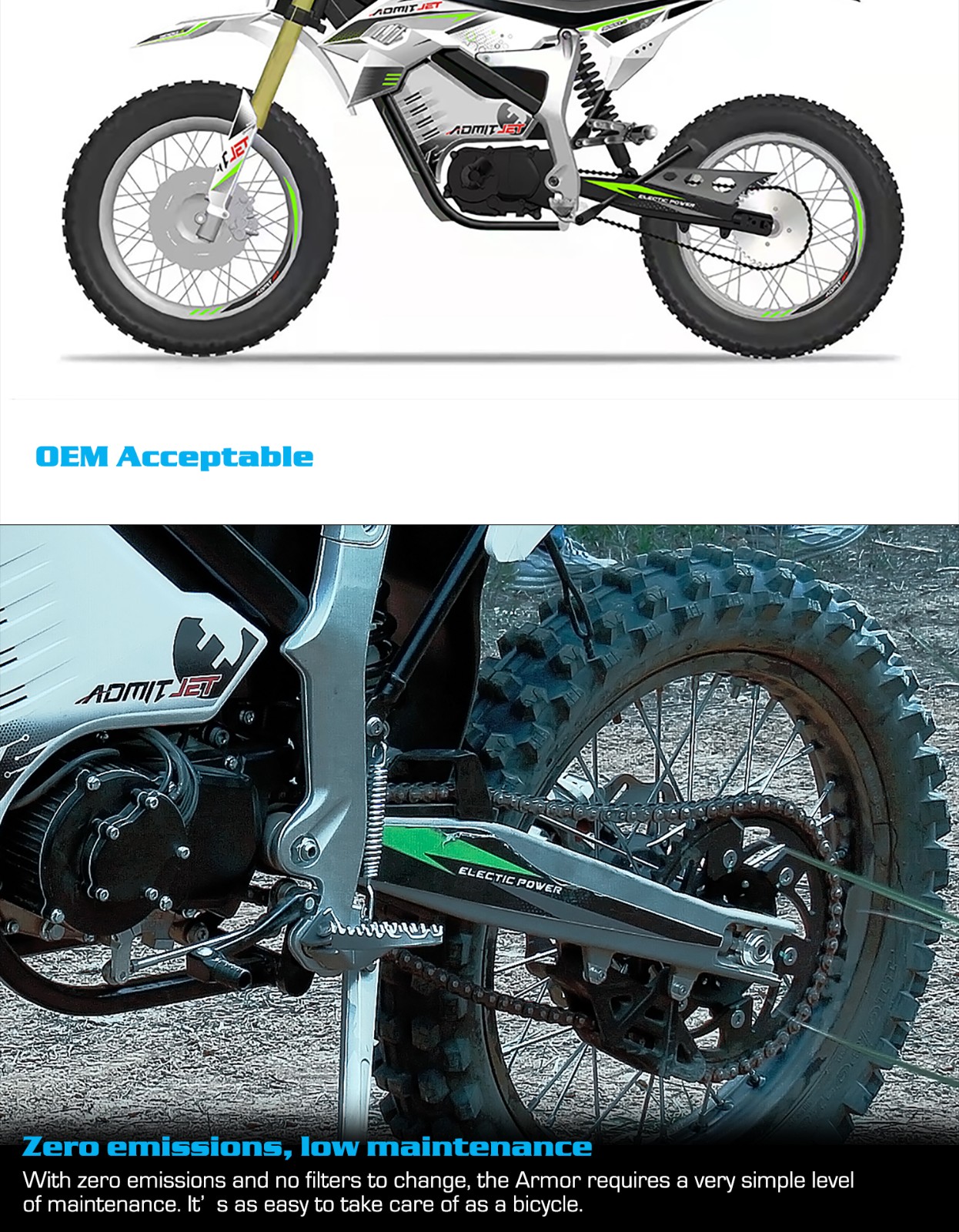 For easy and fast communication and best services, you can find me on